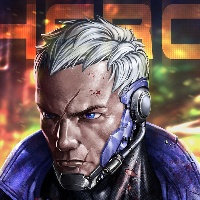 Hey Guys !! 
How Are You Guys On here ? XD !! 
Everything okey ? Any New Gossip ? XD !!! 
Well Iam Sorry That I Have'nt Been On Here For About Nearly 3 Months ? 
XD !! Well i thought I Take a Long Break ? ( Posts Wise ? ) 
Haaa ! So Yer ! 
Well Iam Back Sort Of ! XD !! 
Well I Had "Hard-Drive Isses On My "Laptop "! 
So I Had To "Re-Store Them "! 
So That Mean I had Delete All Of My Stuff On Them ! 
So I Have To "Re-Store All Of My "Models And Images "!  >0 >0 XD !! 
So At the Moment Iam Still Re-Storing My "Profile "! ?  ( By Making a "New One "! ? ) 
Well Some Of You Guys Will Know That Ive Have another Account As ( CyberBrian360 ) ? Well The Resion Why Iam Making a New Account Is That Well I Deleted All My Stuff On My "Hard-Drive "! I also Deleted My "BookMarks With All Of My Accounts On Them ? >0 XD !! Well It Also Had "Automatic Sign Too ? 
So Meaning When I Sign in " I Can Auotmaticly Sign In ? 
So When I Signed in "I Could'nt ...