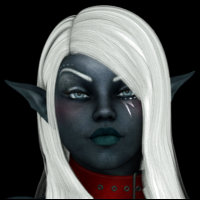 Hi again. I decided to make a gumroad coupon for the end of the 2021 summer (ish); so if you use the coupon code "august21", it will give you 21% off anything in my gumroad shop! (At least it should, let me know if there are problems.) You guys have a bit under two weeks to use it, (it ends on the 21st, because irony) so if anyone is interested in some of my old mini-sets, now would be a good time to get some!

(Warning - both sites below are NSFW... in case that wasn't obvious.)

My gumroad page is of course, here: [https://gumroad.com/redleatherart]. And while there are preview images on there for the mini-sets, I strongly encourage people to check my master mini-set catalog here [https://redleatherart.com/wp/?page_id=2758] to help get more information and proper/full previews for all of my ...