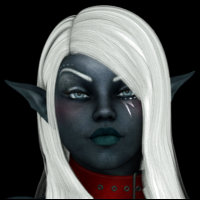 As mentioned in the title of this post - I am once again running a special offer on my Patreon page, the specific details are below! I just wanted to make a quick post here to let all my followers on slushe know. :)


*This special offer runs from June 3, until the end of July, 2020.*
With this special offer, any tier pledge can get one free bonus mini-set of your choice (per month) from the following selection:
$2 tier - Any mini-set from the first 20!
$8 tier and above - Any mini-set from my first 50!!!
Check my mini-set master catalog to see what mini-set you would like, here: ​http://redleatherart.com/wp/?page_id=2758​
*You have to send me a private message on Patreon after you sign up, and let me know which mini-set you want in order to get anything.*
I will then send you a download link as soon as I can - likely within a day or so.


So if you would like to support my assorted works, and/or perhaps get access to some of my paid content, then check out my Patreon page!: https://www.patreon.com/redleatherart