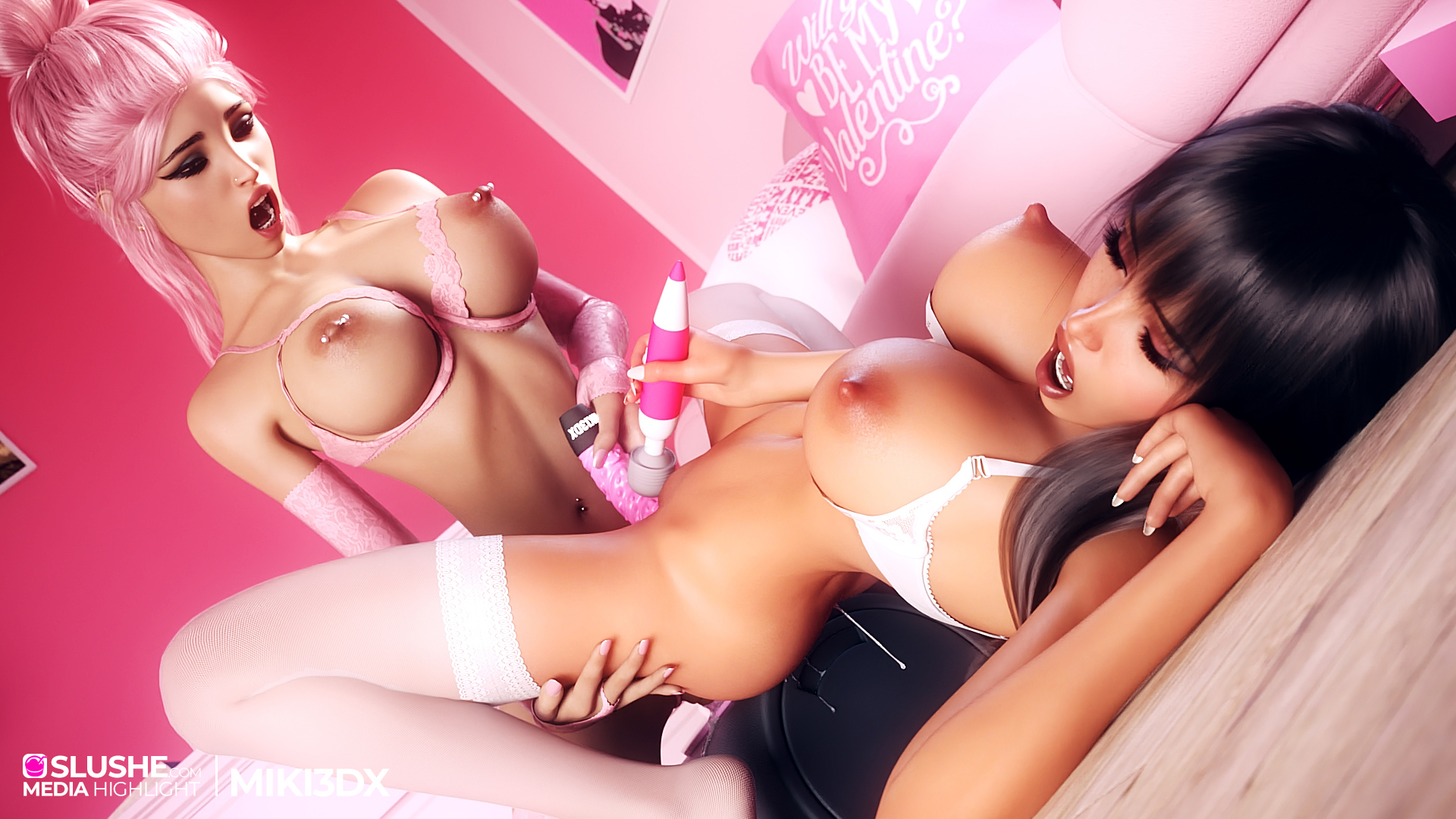 Announcing the Valentine's Day 3D Art Contest WINNER!
Feb 14, 2019
Happy Valentine's Day, Slusheans! We're stoked to announce the official winner of our Valentine's Day 3D Art Contest! May we have a drumroll please… 
VALENTINE'S DAY 3D ART CONTEST 2019 - WINNER ANNOUNCEMENT
Congratulations to Miki3dx! Their contest entry Will you be my Valentine? received the most user votes out of our top 10 contest entries. We have crowned our very first contest winner with a golden contest winner badge, which they'll find in their achievements on their user profile. 

As you may have noticed already, the artwork they submitted for the contest is currently showcased in the big banner on the front page and it will stay there for the next 4 weeks to commemorate their achievement. Of course we're also featuring the artwork in this very post! Our writing staff will soon be in touch with our winner for an interview or a creative companion piece of their choice, which will be featured on both Slushe.com and Affect3D.com. Congrats Miki3dx, we hope you enjoy your prizes!
TOP 10 CONTESTANTS - ACHIEVEMENT BADGE
Although there can only be one winner in a competition, we wanted to do something special for the other 9 artists who placed in the top 10 ranking of our Valentine's Day 3D art contest as well. They were listed amongst the best entries for good reasons after all. (Plus it's Valentine's Day! What better day for a little surprise?) We decided to award them with an achievement badge of their own for rising to the top 10! They'll find this badge in their achievements on their user profile. Hats off to 3DX851, Cyprine, DEVLGo, Hun73r3dx, Korothir3D, Nocure, ProzacParade, Supro and Taziota! 

FINAL WORDS 
Thank you to everyone who participated in the contest, and to everyone who spread the word, voted and helped to it make a success! We received great feedback from you all, which will be useful for our future contests. 
Again, special congratulations to our winner Miki3dx, happy Valentine's Day and a big thank you to everyone for their enthusiasm. Stay tuned for our next contest announcement! We'll create a poll soon to decide on the new theme. 
MEDIA HIGHLIGHT BY ARTIST: MIKI3DX
Today's media highlight is by our contest winner: Miki3dx! The image is part of their image set: Will you be my Valentine? Be sure to check out Miki3dx's other creations and give their user profile a follow if you like what you see!