Bonnie & Elise: Slippery When Wet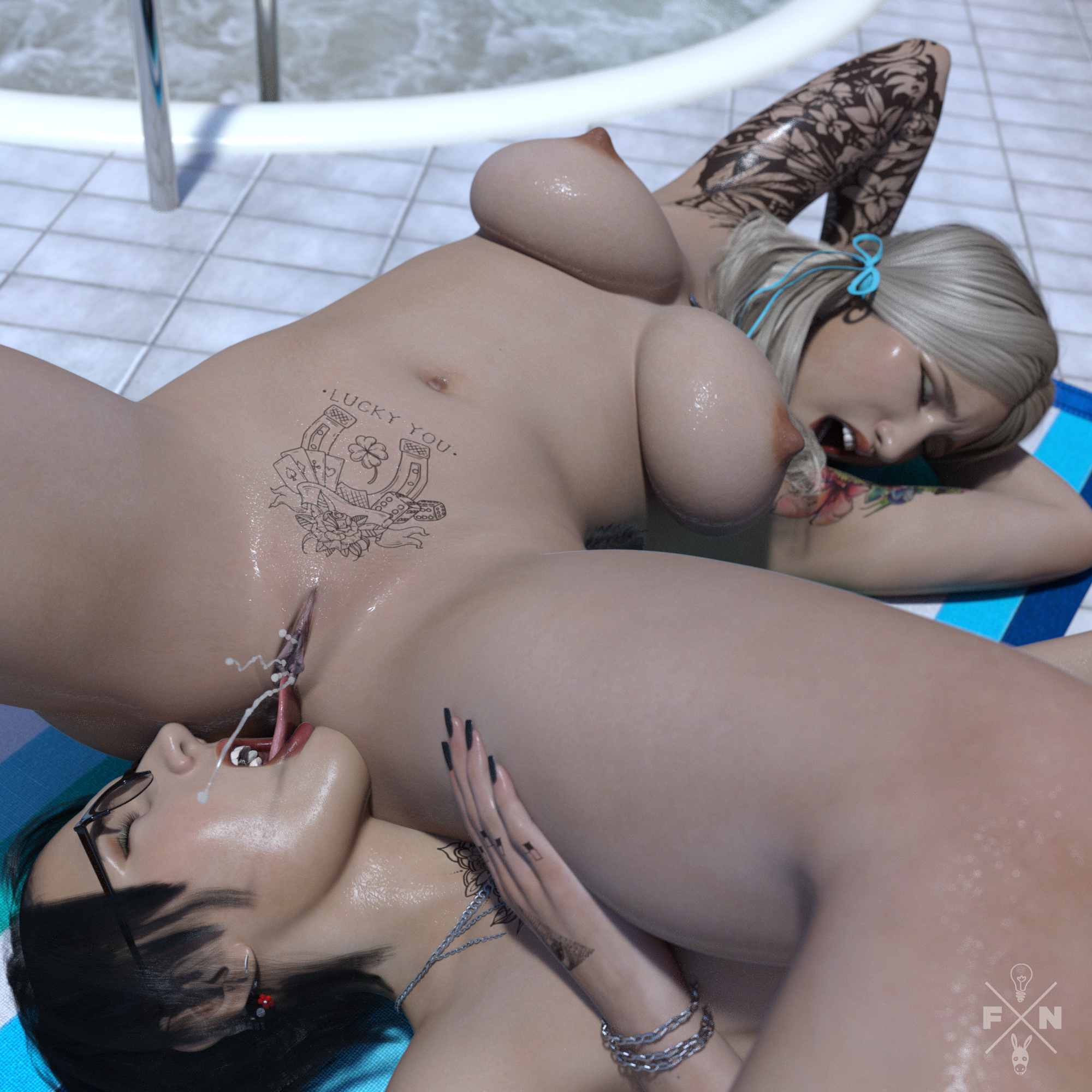 Bonnie & Elise: Slippery When Wet
Aug 13, 2019
This image was supposed to be part of a fun lesbian series between Bonnie and Elise, but I just could never get around to finishing it.  I get distracted way too easily, and I've been making a ton of newer images since this one.
I had shelved it originally, because I wanted to release all the images at the same time, but I got tired of it sitting.
I managed to make a couple of non-pornographic images along with this one (it was going to be a big series of images), which I featured on my Deviant Art page.
You can learn more about Bonnie and Elise, and see non-pornographic images of them on my Deviant Art page.