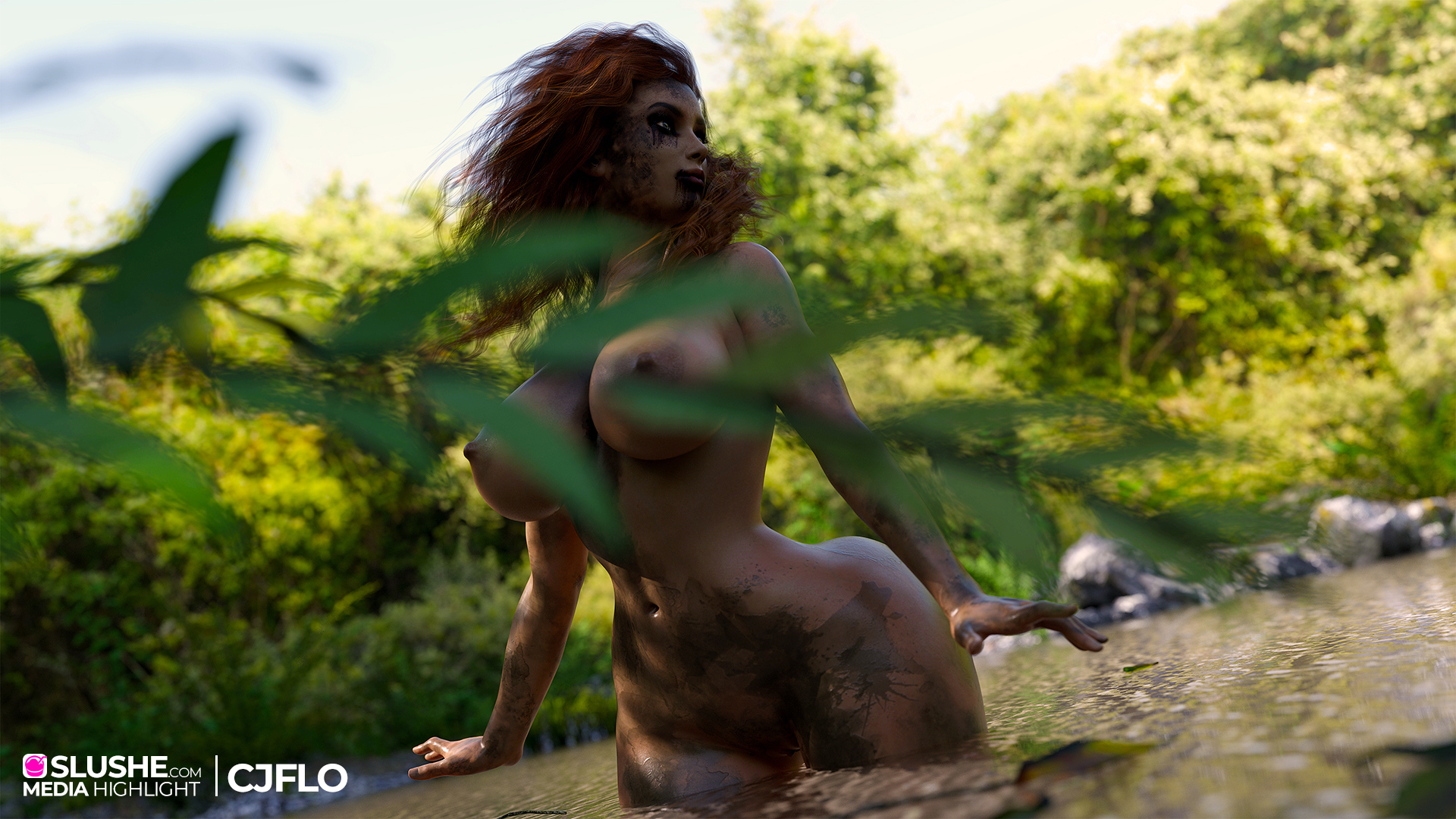 Development Update #10
Mar 22, 2019
NEW SITE FEATURES UP UNTIL MARCH 22ND
DRAG & DROP FOR THUMBNAIL IMAGES
When you upload multiple images to your post, it's now possible to reorganize the order in which your images will display by dragging and dropping a thumbnail image to a different location. Simply click and hold the thumbnail image, then move it to the spot where you want the image to be. See example below.
The order of images in existing posts can also be reorganized. Click on the 'Edit' (pencil) icon of your post to go to the editor page, then drag and drop the thumbnail images to the desired location.
NEW SITE NOTIFICATION SOUND EFFECT
We have changed the sound artists hear when they receive new site notifications about their posts while logged into their Slushe account. We think this is a friendlier sound than the previous one we used. Let us know what you think of the new sound effect. :)
MAIN SITE FIXES
'REMEMBER ME' LOGIN
Some users reported that the 'remember me' functionality of the user login failed to keep them logged into their account. This should be fixed now. The next time you log in, please select 'remember me' and the server should keep you logged in even if you leave the site.
TAG SEARCH RESULTS
We experienced some issues with inaccurate tag search results, which should now be resolved. If you click on a tag in a post, the search results should display all of the posts that were given that tag by the artists.
A few things to keep in mind:
If you add a new tag to one of your existing posts, your post will show up in the search results of that tag after you save your changes.
A tag that consists of one word like 'girl' will return all posts with a tag that contains the word 'girl'. So you'll not only see posts tagged 'girl' but also posts tagged 'sexy girl', 'big girl', 'cowgirl', 'dickgirl', etc.
A single tag that consists of multiple words like 'march contest 19' will only return posts that contain that exact tag.
Tag search results are now sorted from most recent posts to oldest posts.
NO MORE WAITING TIME TO LEAVE MULTIPLE COMMENTS AND MESSAGES
Previously, after leaving one comment on a post or sending one message to a fellow Slushe user, users had to wait 60 seconds before they could submit another comment or message. Originally the waiting time served as a precaution against spam, but we feel it's become redundant so we've gotten rid of the waiting time altogether.
From now on you can comment and message to your heart's content! :)
HOMEPAGE GALLERY THUMBNAIL IMAGES
We've changed the look of the thumbnail images in the homepage gallery. All of the thumbnails are the same size now and they show more of the full images. The new look of the homepage gallery should be easier on the eye. Let us know what you think of it!
FIXED WIDTH BLOG VIEW UPDATE
Fixed Width Blog View is now the default mode for the Timeline and Blog feed on your profile page.
If you use a portrait oriented image as your post's featured image, its thumbnail image will fully display in Fixed Width Blog View.
If your post contains 2 images total, both of its thumbnail images will display in Fixed Width Blog View.
GENERAL SITE FIXES
The Timeline and Blog feed view settings are remembered by the server when you change them. E.g. if you switch from Fixed Width Blog View to Gallery View, the site will set Gallery View as your new default mode.
If you click on a new page number in the homepage gallery, the site will now take you to the top of the new page instead of continuing the gallery on the bottom of the next page.
We fixed an issue that caused \ symbols to appear if a post contained quote marks and the user forgot to upload an image before clicking 'Upload now!'.
We fixed an issue that caused the site to return users to the first page of a homepage gallery after clicking the browser 'back' button on a media page instead of returning them to the page they viewed last.
We fixed an issue that caused multi-image posts to display the word 'Show' under each image.
We fixed an issue that caused the homepage gallery thumbnail images to display incorrectly for users with 4k resolution.
We're now using the official logos of social media sites in the social media icons displayed on user profile pages.

To receive more updates about Slushe's development in your profile Timeline feed, please follow the Slushe Development Update List.
MEDIA HIGHLIGHT BY ARTIST: CJFLO
The exotic lady we're featuring in today's media highlight was created by Cjflo. Check out their post Feral to feast your eyes on all of her delicious curves. If you can't get enough of voluptuous babes, visit Cjflo's profile for more of where this came from and give them a follow!