Development Update #6
Jan 25, 2019
Media Highlight image by artist Shassai


NEW SITE FEATURES UP UNTIL JANUARY 25TH
POST MEDIA

We've renamed the Upload Media icon and its modal window. From now on they're called Post Media. We've also made some changes inside the modal window by increasing the padding and making the headers bolder.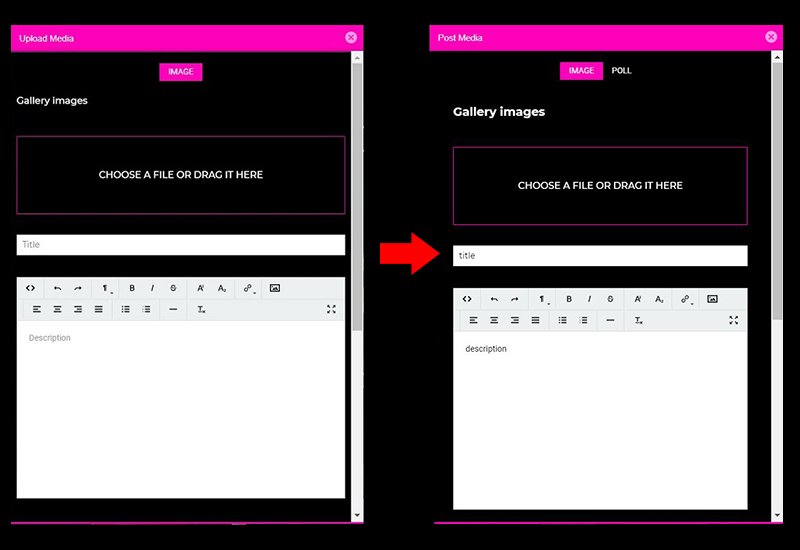 POLL TYPE POSTS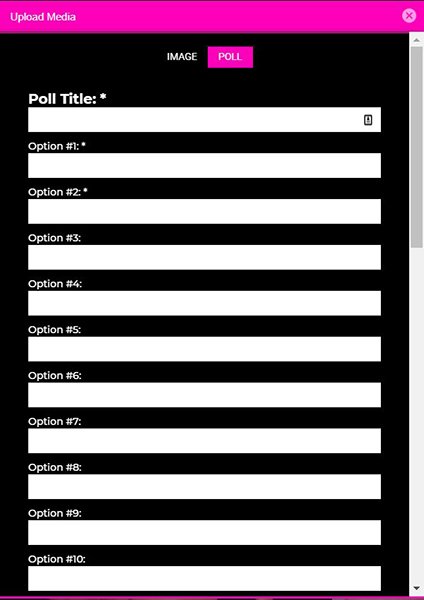 We've added a poll type post option to the Media Post window. This will allow you to create a gallery post that contains a poll. Simply click the Post Media button to open the media post editor and select the pink POLL icon at the top of the window. The poll editor will then appear at the top of the window. Enter a title for the poll and at least 2 options for users to vote on. You may enter up to 10 options.
Please beware that poll posts must contain at least 1 image. Like regular gallery posts, poll posts will show up in the Most Recent tab and all other tabs on the homepage gallery. It's currently not possible to create a poll post that solely contains a poll.
RECENT SITE IMPROVEMENTS & BUG FIXES UP UNTIL JANUARY 25TH
AUTO-SAVE FOR POST DATA
Previously any text entered into the Post Media window would be gone if a user (accidentally) closed the window. To prevent data loss in the event of any misclicks, the Post Media window now auto-saves any text and selections users enter for:
Title

Description

Categories

Tags

Filter

Post Media will remember whatever text a user has entered for up to 30 days until the user clicks Upload now! at the bottom of the form. Please be aware that uploaded images are not auto-saved.
CHARACTER LIMIT FOR POST TITLES
We've increased the character limit for post titles to 100 characters.
TAG SEARCHABILITY
We've resolved a bug that prevented tags from redirecting to posts associated with the tags. Tags are searchable and clickable again now. Anyone clicking on the 'valentine contest 19' tag should see all the current contest entries popping up. :)
SEARCH USER ON ARTISTS PAGE
We fixed a bug that caused the text field under Search User on the Artists page to disappear in downsized browser windows. The text field stays visible now.
To receive more updates about Slushe's development updates in your profile Timeline feed, click here to view and follow the Slushe Development Update List we've created.

MEDIA HIGHLIGHT BY ARTIST: SHASSAI
The media highlight image is of the art piece Choices, Choices. Be sure to check out Shassai's other creations and give their user profile a follow if you like what you see!
Do you want to add items to list ?