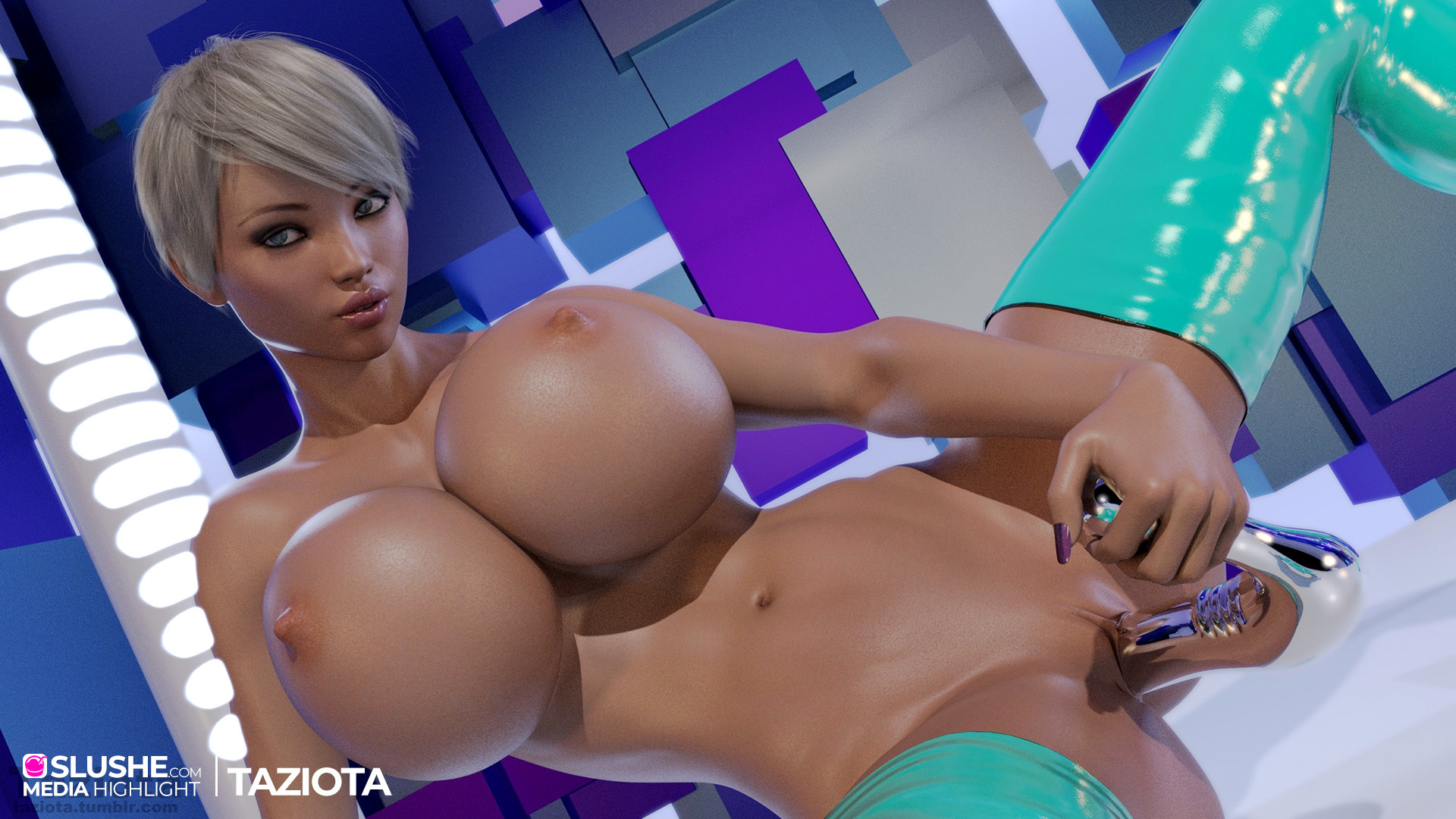 Development Update #8
Feb 22, 2019
Media Highlight image by artist Taziota
NEW SITE FEATURES UP UNTIL FEBRUARY 22ND
EMAIL AND SITE NOTIFICATIONS
We have expanded the number of email notifications you can opt in for (or out of) in the Notifications section of your profile editor page. On the same page we have also added the ability for users to choose which site notifications they would like to receive while logged into their Slushe user account. 
Users can edit their notification settings to their liking by opening the User Menu, selecting Edit Profile and clicking the Notifications tab. (See screenshot below.)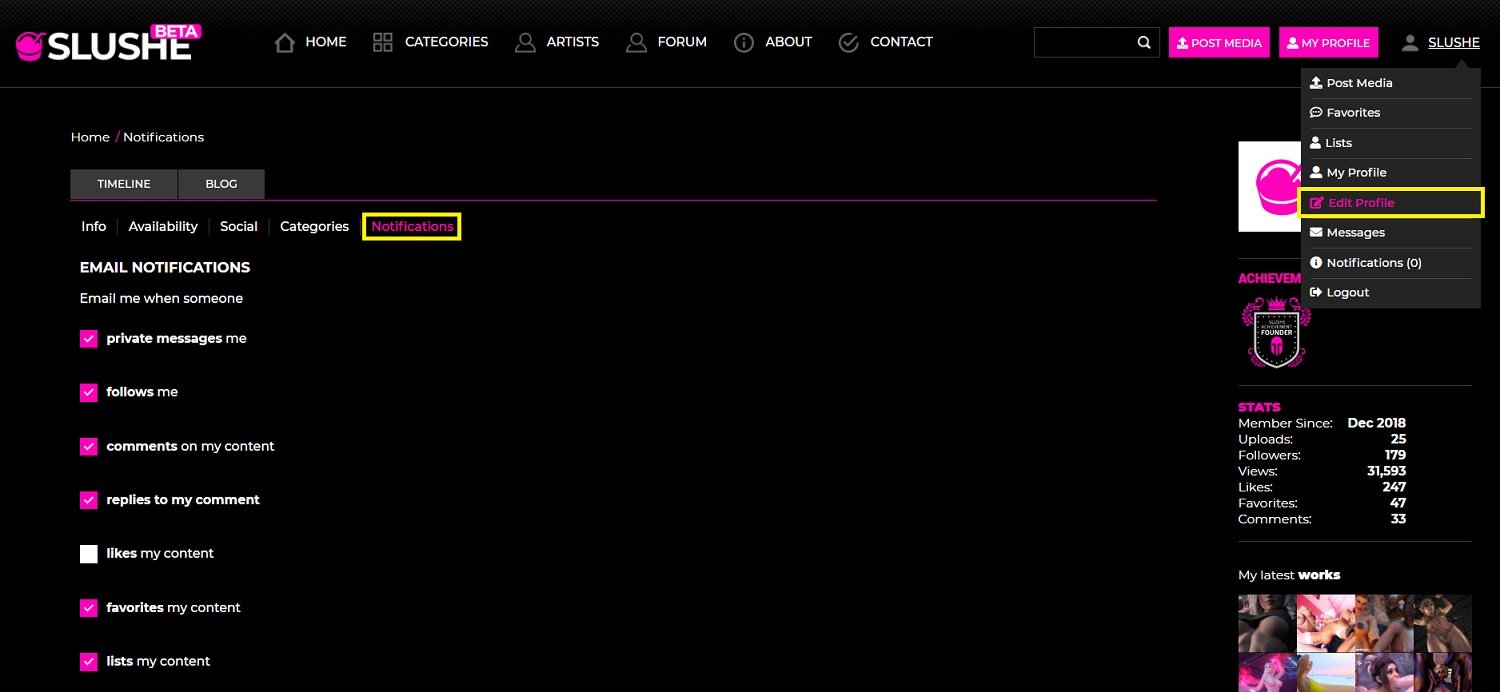 In the Notifications section, users will see a list of every type of action they're able to receive a notification of. The listed options are the same for Email Notifications and Site Notifications, and they include:
Private messages
Follows
Comments
Replies to comments
Likes
Favorites
Lists
If an option is selected, it means a notification will be sent. By default all options except for Likes are selected. To stop receiving a notification, simply deselect the option and click Save. 

Email Notifications - will be sent to the email address associated with the user's account.
Site Notifications - will be sent to the Notifications page. (Visit this page by opening the User Menu and clicking Notifications.) Please note that when you receive a new site notification, you will be alerted by a sound effect and a counter that keeps track of the number of notifications. 
If you wish to personalize your email and site notification settings, you can click here. 
SIMILAR POSTS SAME CATEGORY
You're probably familiar with the feature Similar posts same artist by now, which pops up to show you more of an artist's recent creations when you're viewing one of their gallery posts. We've added another feature right below it called Similar posts same category.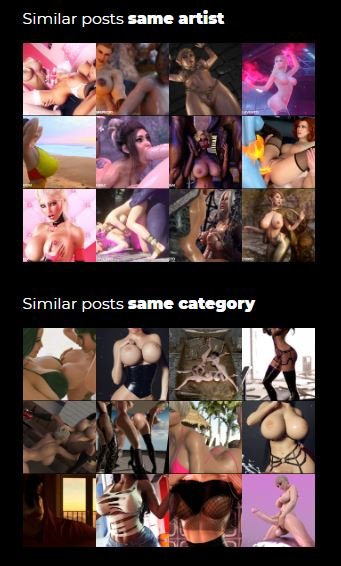 Similar posts same category - shows you a random selection of popular posts created by different artists that are listed in the same category as the post you're currently viewing. If the post you're viewing belongs to multiple categories, then 'Similar posts same category' will tap into all of those categories. If you're looking for inspiration while browsing the site, this is a great way to find new interesting content in categories that you already like. 
MOST LIKES, MOST VIEWS, MOST DISCUSSED DISPLAY TIME 
Because the homepage galleries: Most Likes, Most Views and Most Discussed displayed the same posts with the highest values for too long, we've lowered the amount of screen time posts will receive depending on their publishing date. 
Only posts no older than 21 days will display in these three homepage galleries. This should prevent older posts from lingering on the front page for too long and users will be able to enjoy new content more often. The 21 day period is a try-out for now, we may adjust it if we don't see the results we're looking for.
THUMBNAIL IMAGES OF GIFS
Our programmer made some changes to the way the site processes GIF images to resolve an issue that caused the thumbnail image of a GIF image to distort. Most thumbnail images should display properly now. If you previously had a distorted thumbnail image in one of your posts, all you have to do is remove the GIF and reupload it your post. 
CLEARING CACHE TO SEE SITE UPGRADES NO LONGER NECESSARY
In the past, whenever we would upgrade the site with new site features and bug fixes, it was necessary for every user to clear their browser cache in order to see the differences. (You may remember being asked to enter CTRL + F5 if the site was behaving a little wonky on your end.) Clearing your browser cache is no longer necessary because our programmer made it so the site is able to display new features and bug fixes immediately after processing them. 
GENERAL SITE FIXES 
We have expanded the number of options you can add to a forum poll from 8 options to 10 options. We have also added a 'Cancel' button to the editing page of the forum poll.
We optimized the query for the 'Most Likes' gallery on the homepage to stabilize the site. 
We fixed an issue with the use of quote marks in the title of a user profile which caused an '/' to appear.
We fixed an issue that prevented certain artists from showing up in the search results of the Artists page. 
We fixed an issue that caused the publishing date of certain users' blog posts to display incorrectly. 
As always, to receive more updates about Slushe's development updates in your Timeline feed, click here to view and follow the Slushe Development Update List we've created.
VOTE FOR OUR NEXT CONTEST THEME!
Just a quick note for any Slusheans who might've missed it: we're currently running a new poll to decide the theme for our next contest! There are lots of options to choose from, so get your votes in for the theme that gets your creative juices flowing. (Or whatever juices you're working with. Everyone is welcome to join in the vote, fans and visitors included!)
Click here to cast your votes. You have until  Sunday 24th of February, 11:59PM GMT-11 to vote! 
MEDIA HIGHLIGHT BY ARTIST: TAZIOTA
The media highlight image is part of the image set Imogen: Show Off. Be sure to check out Taziota's other creations and give their user profile a follow if you like what you see!