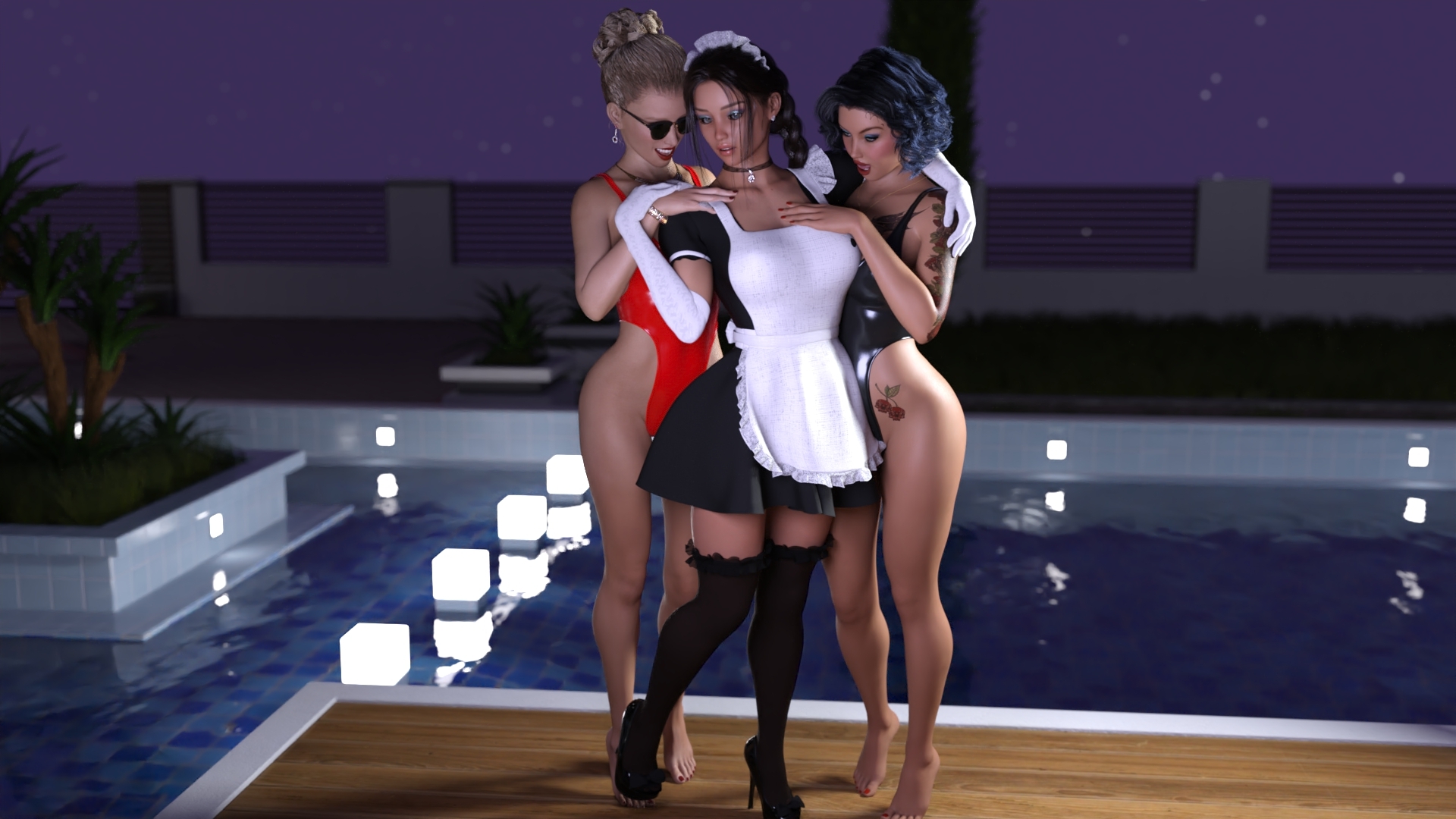 "Devoted Maid" - Girls and story Preview
Nov 14, 2019
Here the first preview of my upcoming new story "Devoted Maid". Vicky, a young girl,f 20 years old, who wants to find her first job.
Will meet one evening in a bar a very rich heiress, who will offer to work for her as a maid.

On the render you can see, to left from right, Amanda (the rich heiress), Vicky (the maid) and Bella (Amanda's best friend)

After a few days, Vicky will realize that her work will be very difficult and that she will not only have to do the house chores, but also satisfy all the desires and fantasies of Amanda and her friend.
Day and night.
How long will it last? Once free, will she take her revenge? will she call the police? all this you will know by following her story on my patreon, soon :)

This will be another very long story with lot of Episodes, like for the "Kim" story.
Futa content.