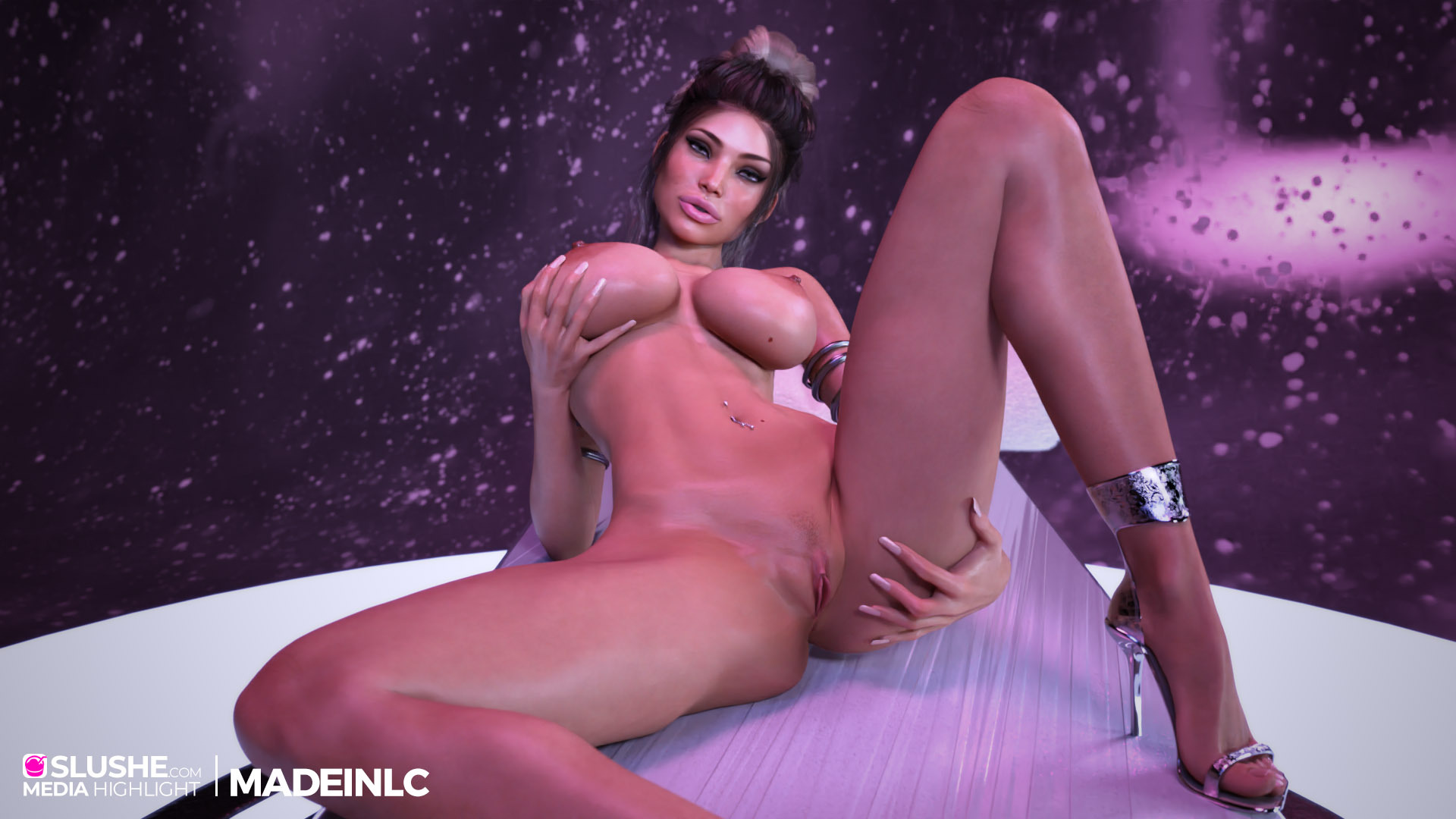 Interview with MadeInLC
Apr 22, 2019
Hopefully by now you've seen the impressive winning entry from March's Wet & Messy art contest! The artist behind that delectable, cum-speckled image is MadeInLC, who we had the pleasure of speaking with earlier this month. This relative newcomer to the 3DX art scene is definitely worth your attention so buckle in for their interview below!
What draws you to create 3DX, rather than other mediums for artistic expression?
Firstly, I love sex. And I love sexual art. Secondly, I always wanted to create my ideal beauties and let them express themselves sexually. That's why I began 3DX one and a half years ago.
Describe your creative process. What tools do you use, and what do you draw inspiration from? 
I use DAZStudio to create my 3DX Stuff. I take my inspiration from real porn movies and from great 3DX artists. Miro was my revelation on 3DX with G4E. I immediately fell in love with 3DX and Futa.
How did you make all that cum in your winning entry?
To make the cum, I used « dbdxxx cum pro pack » for G8 from Renderotica. Use a pale blue spectral light to give a great effect on cum. I haven't got experience with cum. This is my first scene!!
Do you listen to music or watch something in the background while you create? If so, what do you enjoy most?
I listen to a lot of music to inspire my creativity. I especially enjoy electronic trance with weird noise to help me focus on what I'm doing.
Do you have any advice for artists and writers; generally, and specific to 3DX?
For artists: Lighting is the most important thing on your render. Take time on it. Of course, polish your beauty and don't hesitate to update them sometimes.
Is there a particular theme, fetish, or scenario you prefer to work with?
Nothing in particular. I just adapt my creations to my patron's feelings.
What is your favorite fantasy that can only be depicted artistically, something that can only be fulfilled by the imagination?
All kinds of perfect body shapes from my fantasies.
Dickgirls are very popular in 3DX. What do you find most interesting about them?
[The association of] big dick, big balls, [and] amazing shape with big tits and an amazingly sexy face. The perfect equation between man and woman.
Do you have any plans to sell your work? If so, do you plan to do image sets, and/or work towards animation?
Yes. Z&A – Together #1, when I have finished creating all my scenes. I really want to create picture sets associated with looping animation video. But I need to boost my graphics cards because I want to share it with the best quality possible.
Is this a hobby, or something you want to pursue professionally?
It's a hobby for now… We'll see in the future if I can earn a living…
Anything else you would like to say to your fans?
Without them… I'm nothing. So, I really want to thank them for their amazing support which make me fly with the best 3DX Artist around the world!
A special thanks to Miro & his team who constantly evolve 3DX with their amazing work!
Thank you for the interview MadeInLC! Hopefully your fellow Slusheans know you a little better now. If you'd like to see more from MadeInLC, head over to their Slushe profile page now!