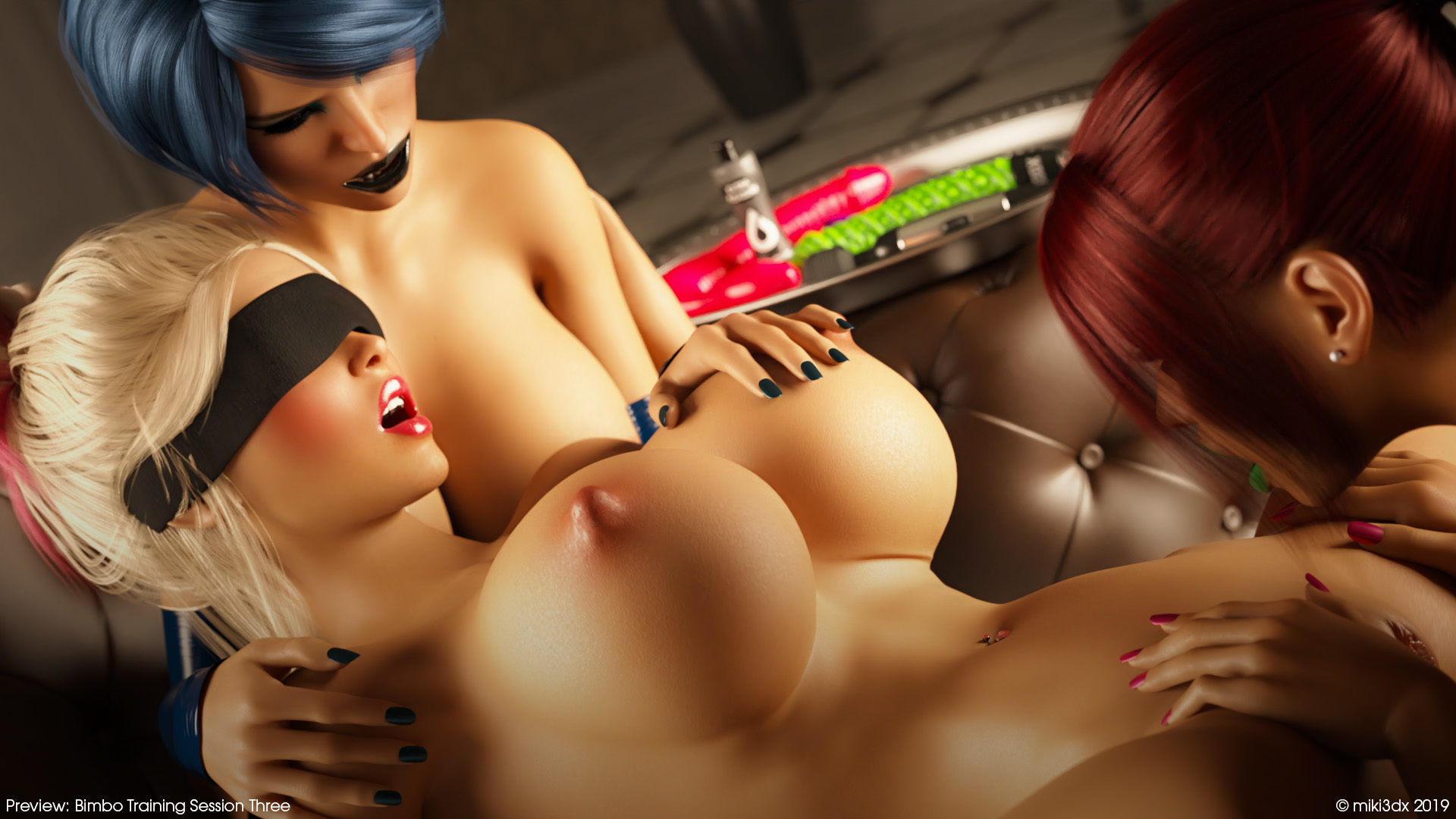 Interview with Miki3dx
Mar 16, 2019
As the winner of Slushe's February art contest, Miki3dx was interviewed for a front page feature story. Please enjoy this little chat we had with one of the 3DX community's favorite artists! And if you haven't seen Miki3dx's winning entry already, check it out in the original announcement post.
What draws you to create 3DX, rather than other mediums for artistic expression?
Well, to be honest, I started as a 3D generalist artist almost 20 years ago (yes, I'm old), ranging from architecture to video games. Then, three years ago, on a totally random day, I tried to merge my 3D knowledge with my passion for the female body, and then everybody knows what happened :D!
I do 3DX because I know how 3D works and now it's part of me. I was good with 2D when I was a child but then I lost my touch, probably because I started using a PC and that in some way kills hand drawing skills. Now the only pen I use is the one off the tablet to sculpt 3D, but it's far from 2D!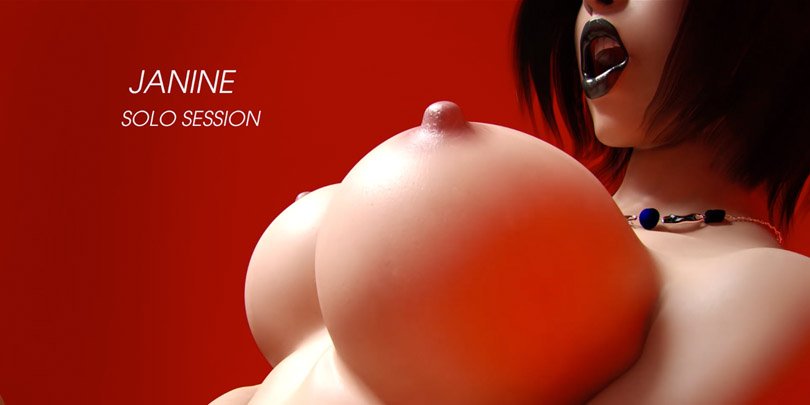 Describe your creative process. What tools do you use, and what do you draw inspiration from?
The path from the idea to the final product is usually straight. I used to plan a lot, probably because I did it while working on a gamedev team, and games need a lot of planning!
Anyway, first I focus the idea in my mind, then I start to create a raw scene with the characters in a draft pose, the location and few props. After that I setup the camera and I start to light the scene, getting a raw vision of the final product. Then, I start to refine everything, adding details over details, and it's only a matter of time, tuning and patience to see the awaited result!
I mainly use Daz for my 3DX works, and even though I use a lot of premade assets, I like to add my touch creating new textures and props. All these extras are made with 3dsmax (probably the most hated software, but it's part of me now), Zbrush and Photoshop.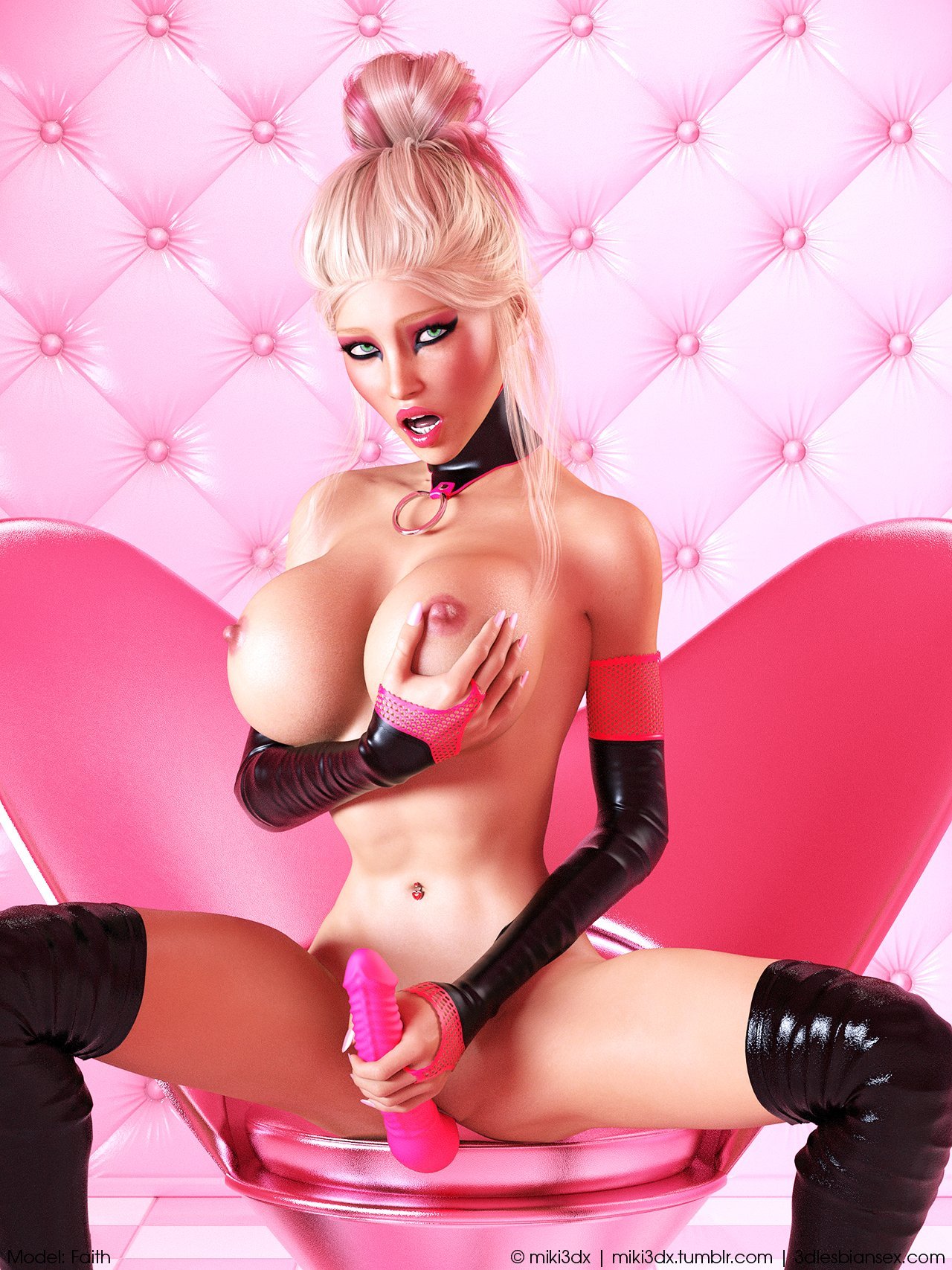 My inspiration? I guess everything! It could be something from real life, a movie, or a comic, not to mention the massive porn world, especially from the golden age (Movies from amazing directors like Paul Thomas and Michael Ninn still inspire my imagination). Then, for a few years, the hentai world is having a great influence on me!
Do you listen to music or watch something in the background while you create? If so, what do you enjoy most?
Yea, and it depends on which part of the work I'm doing. When I need to focus on something I prefer to listen to ambient and chilling music. During normal work I listen to almost everything, it could be rock, techno or hip-hop. I can find something interesting in every genre. Then, for really lazy sessions I watch random movies/series that need a low level of attention.
Do you have any advice for artists and writers; generally, and specific to 3DX?
My first advice for them is to try to do what they like, it really helps to keep the motivation up and to not flush it all down the drain. It's a work that is born from passion and it's important to feed it always.
Then, don't worry if you lose your motivation sometimes, it happens, and it means that you need a break. Try to avoid the burnouts as much as possible, they're really bad for the body and brain health...I had some and I can confirm!
Is there a particular theme, fetish, or scenario you prefer to work with?
Lesbian is my main theme. In my mind there's nothing better than two (or more) girls having sex and giving pleasure to each other, from a sweet kiss to a painful orgasm denial session. Keeping the lesbian theme as base, I really love to work with BDSM, where every orgasm is gained with sacrifice and respect for the rules, and I usually like to add a glamour feel to this particular setting.
I also like the medical fetish scenario, where the female body is enhanced to feel and give more pleasure, for science, of course!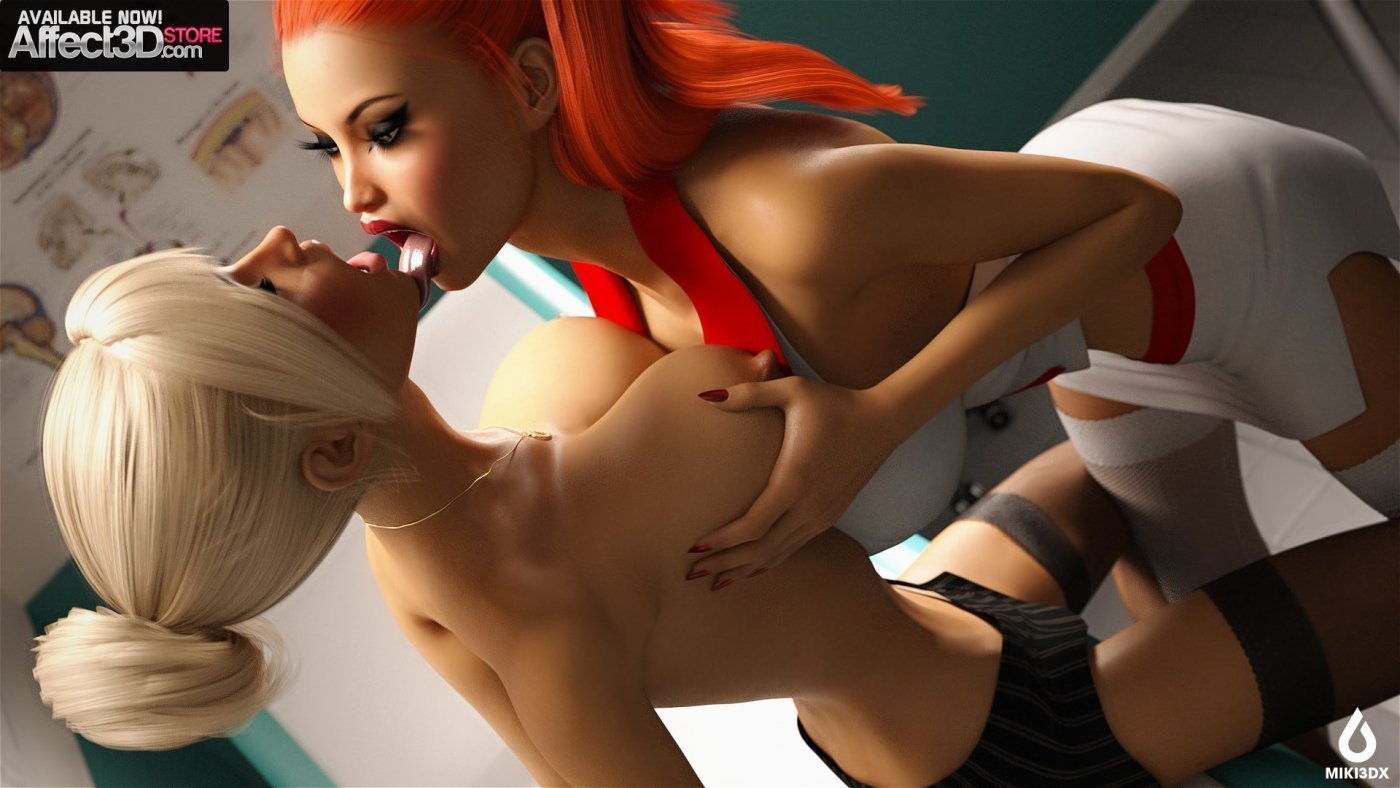 I also explored the cam-girls world with one of my side projects and it was so intriguing, beyond my expectations, that I created Finally Together, one of the comics I care about most.
What is your favorite fantasy that can only be depicted artistically, something that can only be fulfilled by the imagination?
My mind goes immediately to the hentai world. It's so full of "out of this world" stuff that I can pick on it randomly to get an answer for you. But I cross the fingers to pick out tentacles :D A lesbian threesome with two slaves, a mistress, and some tentacles to play with could be one of my favorite fantasy :D
Dickgirls are very popular in 3DX. What do you find most interesting about them?
I got into dickgirls late, and I started to appreciate them only 3/4 years ago. At the beginning I didn't understand why people were so addicted to them, and since I'm a curious person, I started to explore that world.
So, I got slowly addicted, especially to the futanari world, where I consider the dick as an extension of the clit, and I find really interesting the way a futa girl can feel pleasure from two spots (or more) at the same time and get the best pleasure possible.
Fun fact: at the beginning, Kate from the Cyberpunk project should have been a futanari, but because of technical problems I had to make it a dickgirl, and I want to be honest, I found it really hot to work with her and her throbbing and wobbling balls!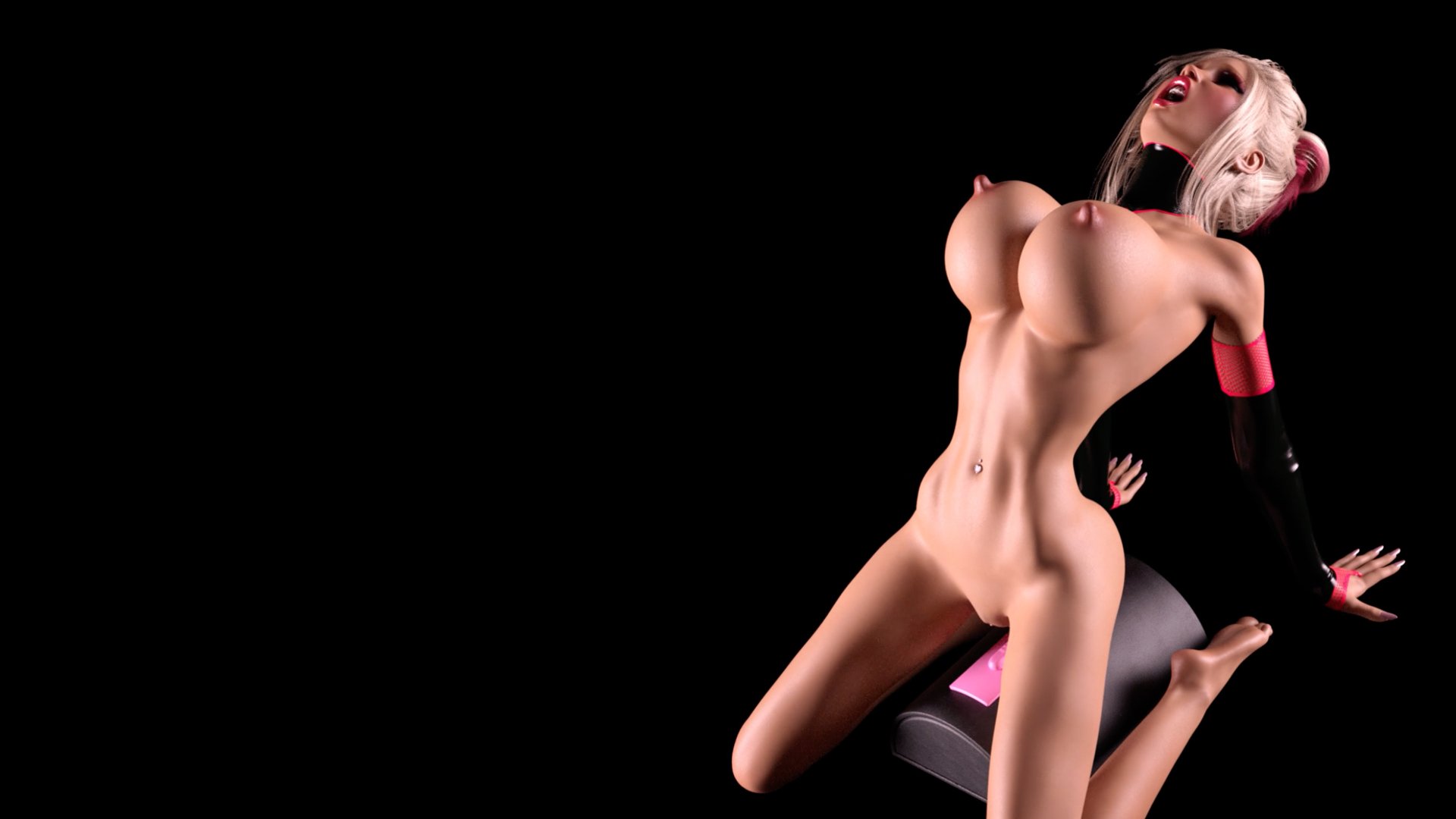 Marie (of Affect3D) tells me your sales were good enough before doing dickgirls that it really wasn't necessary to start making dickgirl content. So, what drew you to want to start playing with dickgirls?
As I mentioned before, when I started 3DX I didn't care about dickgirls! I added them to my works really late, waiting for a good inspiration and reason to add dongs!
Then, working on Anna (the cam-girl) I had a flash! Anna is bisexual, but since I didn't want to add a male figure to the project, Emily, a futanari girl, appeared in a natural way as Anna's girlfriend. And the more I play with Emily, the more I want to play with her, that's why you started to see her a lot on my last projects.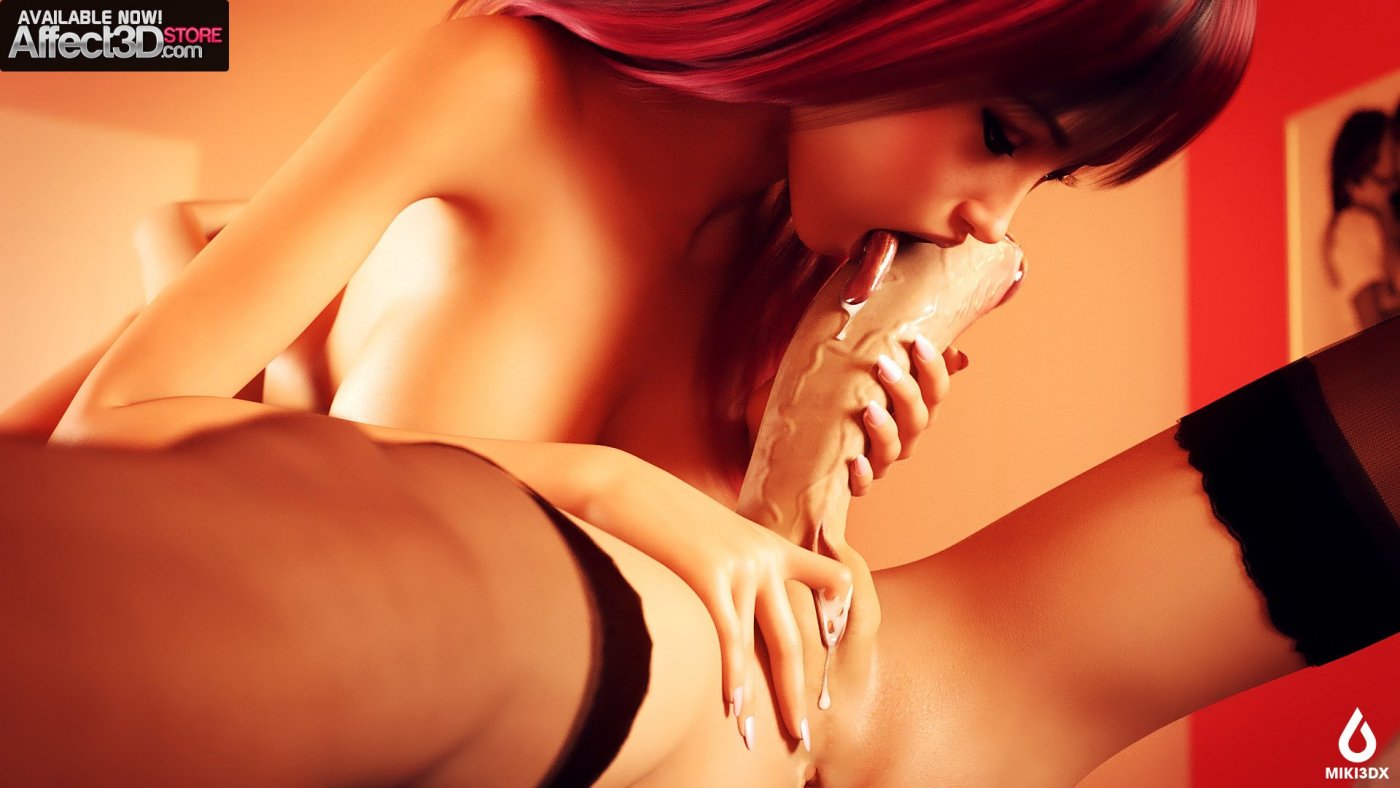 And I don't want to spoiler but the other projects that include dickgirls will always have good reasons to have them inside! But I want to reassure my fans, I will never drop the lesbian theme!
What themes do you want to explore in the future?
Nice question! A theme that always turns on my imagination is space/sci-fi, and I already have some plots in mind.
Talking of fantasy, I'd love to do something about angels and demons, but I'm also fascinated by the mystery/horror theme, so it will be an hard choice!
Ah, and tentacles, of course :D.
How is your cyberpunk world coming along?
The cyberpunk project is actually in stand-by. First, I want to keep working on my current stories. My fans deserve to know how they continue!
Cyberfuck 2069 was born to study a new workflow to speed up the animations process, and I choose the cyberpunk theme because I was totally hyped by the announcement of Cyberpunk 2077.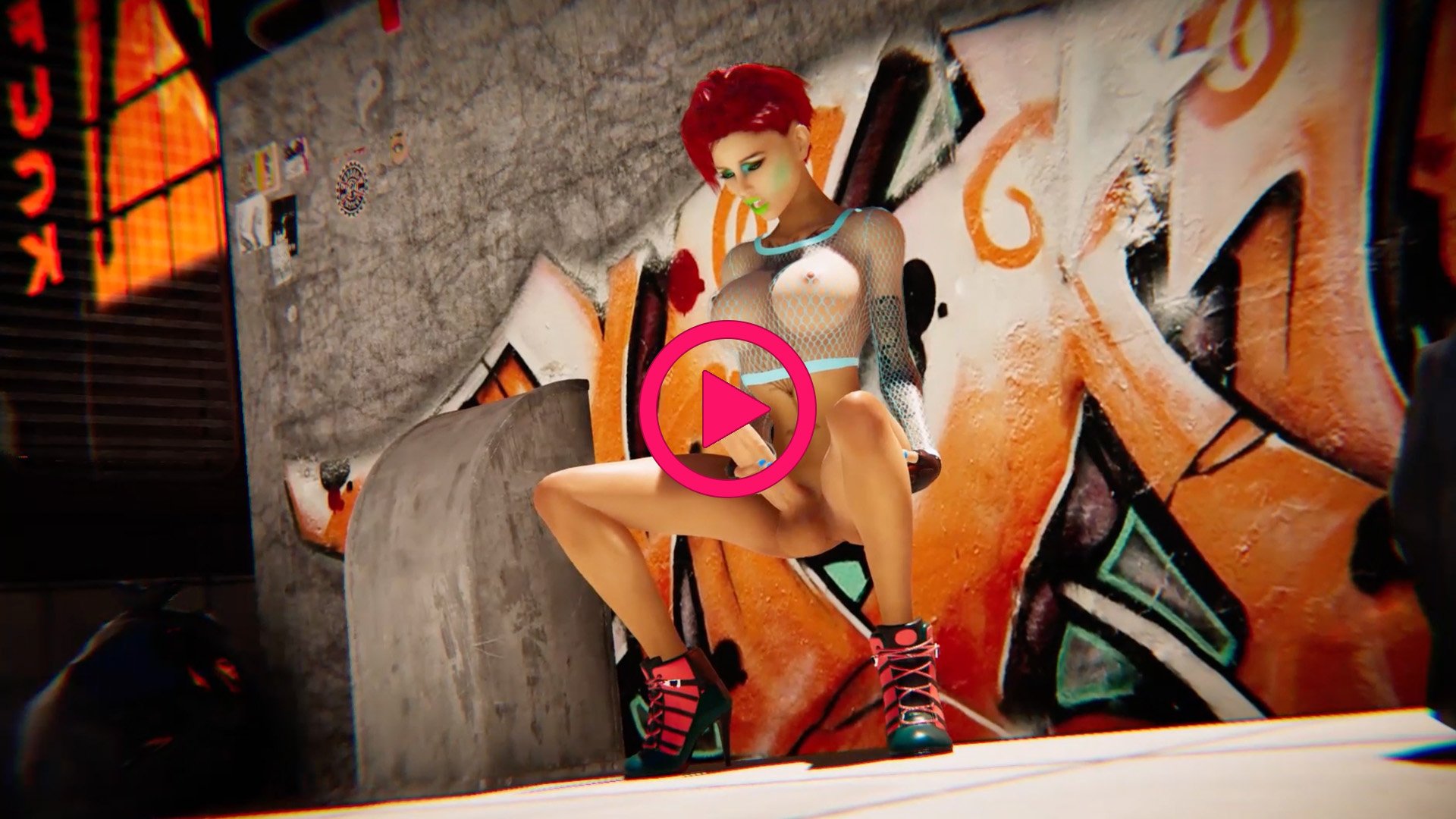 Also, the cyberpunk theme meets my passion for the medical fetish. In a world where everything is possible, thanks to the body and brain enhancement, the search of the ultimate sexual experience is a daily occurrence!
You've done some short animations, so when is your first fully animated production coming?
Well, animations "of undefined length" are planned for the Cyberpunk project, where the workflow allows to make them more easily than the standard flow.
But I'll continue to add short clips to my comics, I think they're a good add-on and placed on strategic points they are able to boost up the story giving a sort of life to the static images.
[But if you mean] a fully animated product, a movie! It could be possible, but I should probably stop doing anything else for one year, and as I said I really want to take care of my current projects before doing anything else.
Anything else you would like to say to your fans?
Yes, I'd love to say thank to them for everything! I wouldn't be here without their support! I have a lot of plans for this year, including a couple of awaited comics, but also new stories and new girls!
I'll soon make a detailed post about the 2019 road-map, so stay tuned on Slushe!
Thank you for taking the time to chat with us Miki3dx! Slusheans, we hope you enjoyed this interview, and if you're interesting in seeing more from Miki3dx, head over to their Slushe Profile page now!