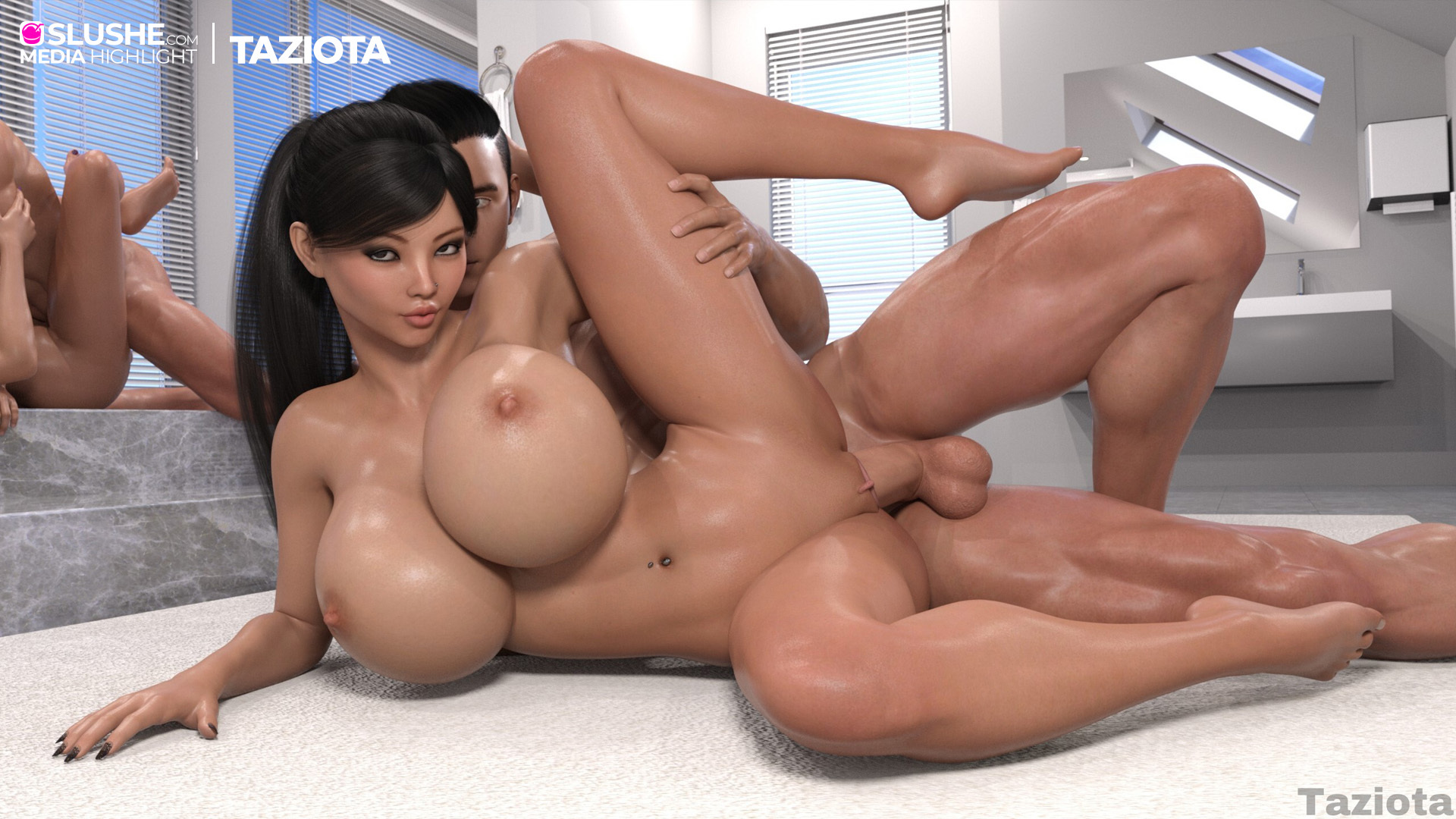 Interview with Taziota
Jun 04, 2019
This interview with the winner of "Spring" themed art contest, Taziota, comes slightly late, but it's still packed full of facts about this impressive 3DX artist. If you haven't seen Taziota's winning entry yet, be sure to check it out. Once you've done that (or if you've already seen it) check out our interview below!
What got you started in 3DX, and how long have you been creating it?
I started out as a fan. My first exposure to the genre was Looks Can Kill, and then I found a bunch of other artists through Affect3D. The thought of doing this interview would have seemed insane back then! I started by downloading Daz on a lazy afternoon about three years ago, and just went down the wormhole from there. I also worked in the video game industry for a while, so I suppose it was a natural extension.
Tell us a little bit about your winning piece. What inspired you? Other than the theme of "Spring," what feelings and impressions did you want to express?
Hot lesbians with big tits? Honestly, I don't really think about that sort of thing when I start working on a scene, but I do like how this one ended up conveying the sense of a blossoming secret relationship between Darcie and Cassia.
We feel it's notable that an entry not featuring futanari/dickgirls won, so what's your take on the genre?
As anyone who's followed my work for a while can tell you, I've never done the futanari/dickgirl thing, but I'm also a big, big fan of a lot of other artists who do! They're not depicted here, but I also enjoy working with my well-hung male models. Almost as much as I enjoy working with my female models... almost.
Do you prefer to create straight or lesbian content, and what do you like most about each?
That's a tough one, but I'd probably have to say straight content. The male/female stuff is a bit more action-packed, while the lesbian stuff tends to be more sweet and intimate, which can also be a lot of fun.
When creating your art, what do you draw inspiration from?
Lately, I've been having fun recreating images from some of my favorite Instagram models. I also really like and miss still-image porn pictorials, which are pretty much extinct thanks to the proliferation of video. I like the idea of capturing a moment in time, which this medium is pretty much perfect for.
What really draws you to those still-image pictorials? Is there something that it conveys to you that video or words doesn't? Are you a photography fan?
I'm a huge fan of photography! There's just something magical to me about capturing a fleeting moment in time, especially when sex and intimacy are involved.
Do you have a favorite fantasy that can't be captured through photography or performance by real people?
I don't think so. Exaggerated body proportions aside, my scenes tend to be pretty grounded in reality.
Is there a particular theme, fetish, or scenario you prefer to work with, and are there any that pique your interest for future exploration?
I've always really liked the idea of group sex and orgies, and I'd like to explore that more in the future. I do have to work within the limitations of my hardware, so unfortunately that might be a ways off. On an unrelated point, I'll gladly accept donations in the form of Nvidia GeForce RTX 2080 Ti graphics cards.
Based on what you've learned from your three years in 3DX, do you have any advice for artists and writers? Generally, and specific to 3DX?
Well, from a technical perspective, I still have lots to learn, so I'm kinda the wrong person to be doling out advice in that regard. But I would say to stick to creating what you like. It sounds obvious, but trying to cater to the whims of the masses is a great way to get burned out.
Every medium has its little frustrations. What are some of your frustrations in working with 3DX?
Definitely lighting. That's one area where I think I have the most room for improvement. That said, conquering these technical challenges is part of what makes this fun!
Anything else you would like to say to your fans?
Thanks for all the support! Also, my next feature release, Sex, Bath & Beyond, is nearing completion, so keep an eye out for it in the Affect3D Store.
And there you have it. Thank you for the interview, Taziota! We look forward to seeing more of your work in the future, and trust your fellow Slusheans feel similarly. Slusheans, be sure to check out Taziota's Slushe page and give them a follow to stay up to date with this artist.