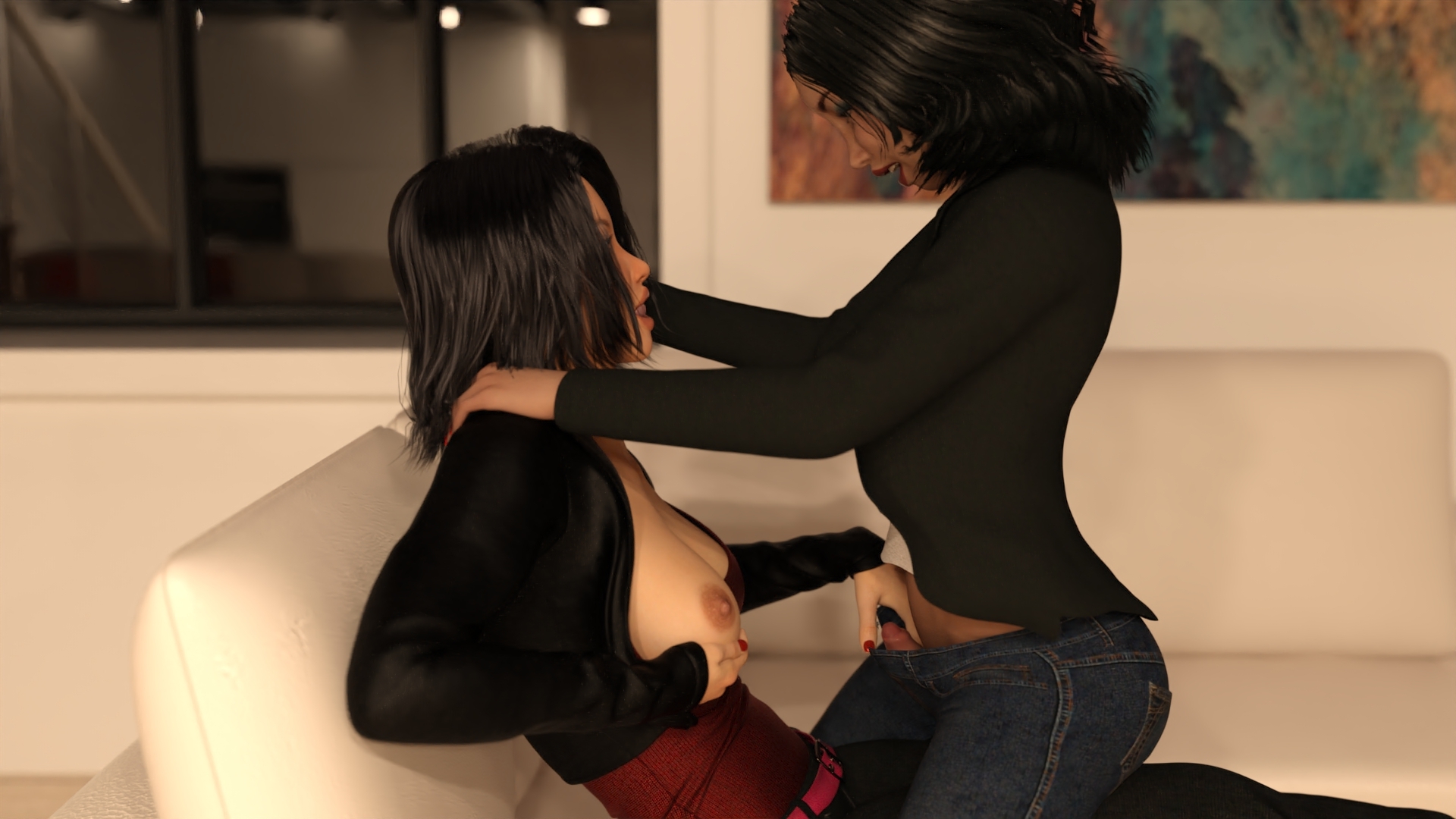 Kim ep.1 - "The Departure" - WIP preview
Dec 08, 2019
I present you my new patreon story, with as main character, Kim (right).
First episode will be published next week.
Story :
Kim, 22 years old, a young reporter who travels around the world to take pictures for her work.

Kim hates to stay long with the same girlfriend, she changes almost every week. This is due to her work as a reporter that makes her travel all the time and therefore she never attaches to her girlfriends.
And if it is not she who breaks, it's the girlfriends, who are generally tired of ever seeing her.
The girlfriend currently, is Thian an Asian of 22 years old.
Kim will leave for 3 months for her work, she decided to take Thian to the cinema for a last romantic evening. Kim knows very well that she will not see Thian again.
They are in Thian's apartment and about to go to the movies.
Thian is sad that Kim leaves her the next day, she will do everything during their last night, to make her change her mind and change the date of her departure :)
The story starts here.
https://www.patreon.com/pat3dx

https://affect3dstore.com/catalogsearch/result/?q=Pat&artist=377