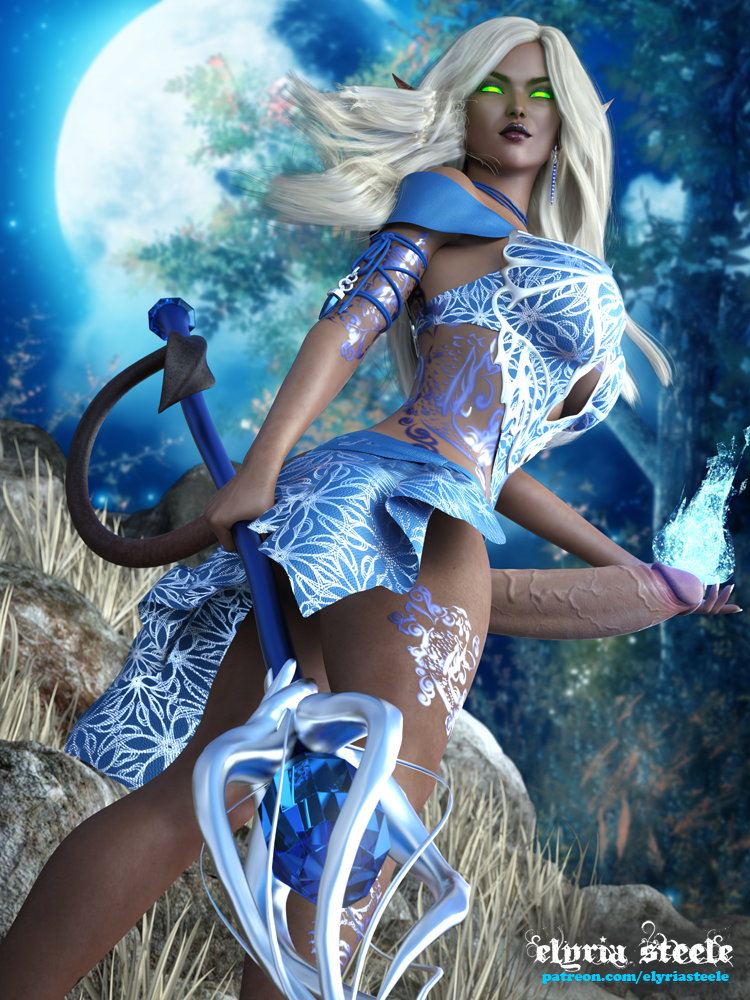 Lura Frostweaver
Aug 05, 2019
Lura Frostweaver is the sexy magical elf my Patrons helped me create last month by taking part in weekly polls to determine her look. Born of demonic and elven powers, Lura has mastered both aspects of her magical abilities. The higher her arousal, the more powerful her frost spells grow, making her a formidable opponent in battle - and the bedroom!
If you'd like to help create August's new character, sign up to my $1 tier on Patreon, where you will have access to the polls, un-watermarked versions of all of my pictures (plus exclusive pictures), and a chance to win a free commission!
If you like my art and would like to help me create more, please check out my Patreon. At the $1 tier you have access to weekly polls that help me create a new character and a chance to win a free commission each month!
If you're interested in commissioning me you can check out the info on my website or email me at [email protected]

Patreon || Amazon || My Website || Twitter || Buy Me a Coffee