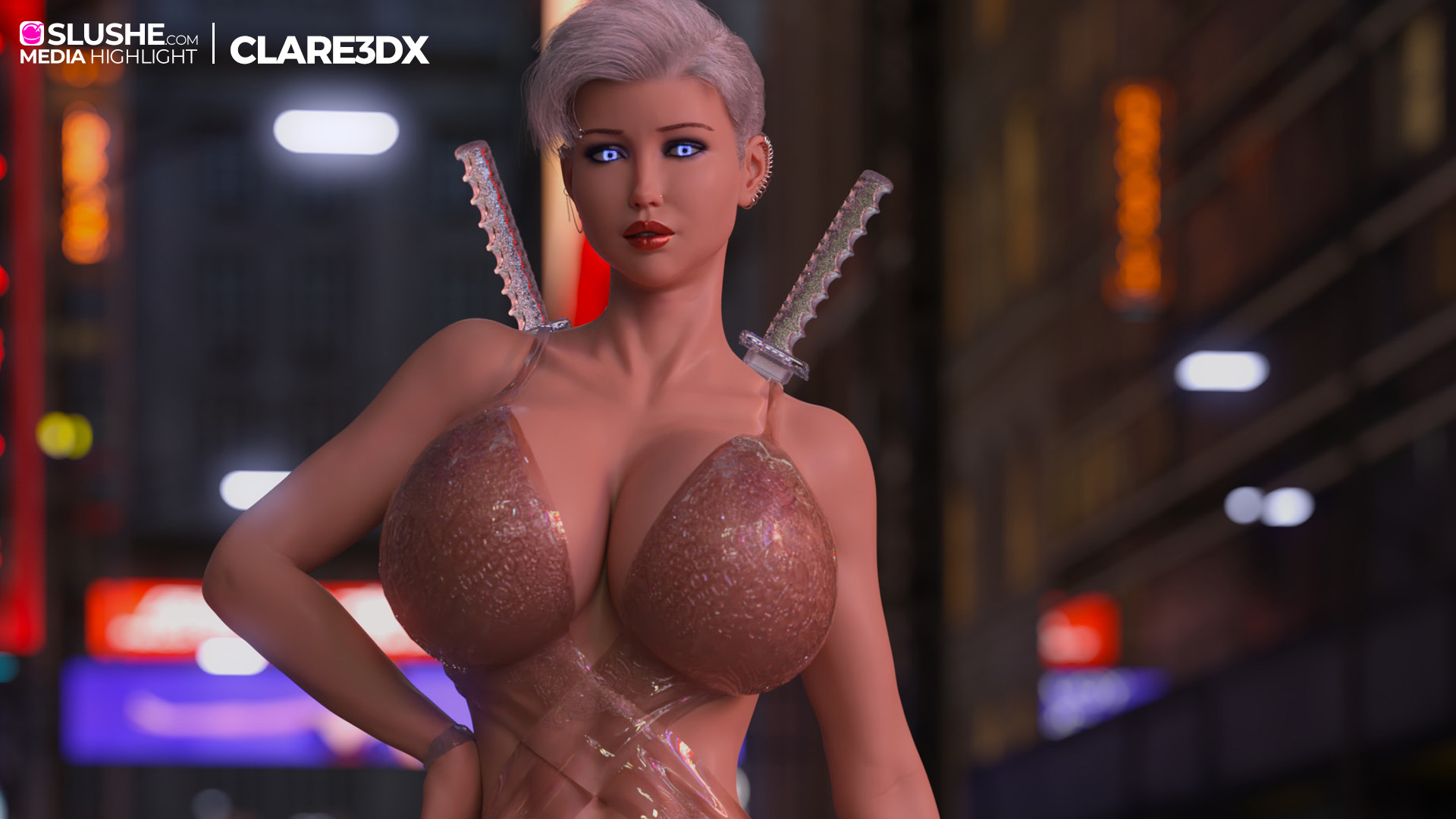 March Contest Reminder!
Mar 14, 2019
*Media Highlight image by artist Clare3DX
Hi Slusheans! How are your entries for the March art contest coming along? There's just over a week left to get your Wet & Messy themed submissions turned in, which should be plenty of time for many of you to pop out a render or sketch. If you're interested in participating, but need to read up on the rules, head over to our original contest announcement for all the entry details. Who knows, your delightfully dirty render could be our next winner!
Speaking of winners, we'll be sharing our interview with the February art contest winner, Miki3dx, this weekend. If you want to know more about this prolific artist and their work check back in on Saturday! During the interview, we learned a lot about Miki we didn't already know so we expect you'll enjoy what they had to share.
Instagram and Twitter
Just a reminder, we're still building up our follower counts on Twitter and Instagram. Instagram in particular is lagging behind, so give us a follow if you want to lend a hand. Additionally, if you're an artist yourself, be sure to hit us up in a message or comment so we can follow you back. We occasionally share awesome content we spot in our timeline, so we'd like to follow back as we see you. (And if we don't follow you back within a few days, don't be shy about reminding us again -- we may have missed your message!)
Media Highlight by Artist: Clare3DX
In today's Media Highlight, Clare3DX presents us with a question: why does clothing need color? This translucent getup sported by Hilda presents us with an alternative option and honestly, we're big fans. Check out the full image on Clare3DX's Slushe profile to see the whole outfit!