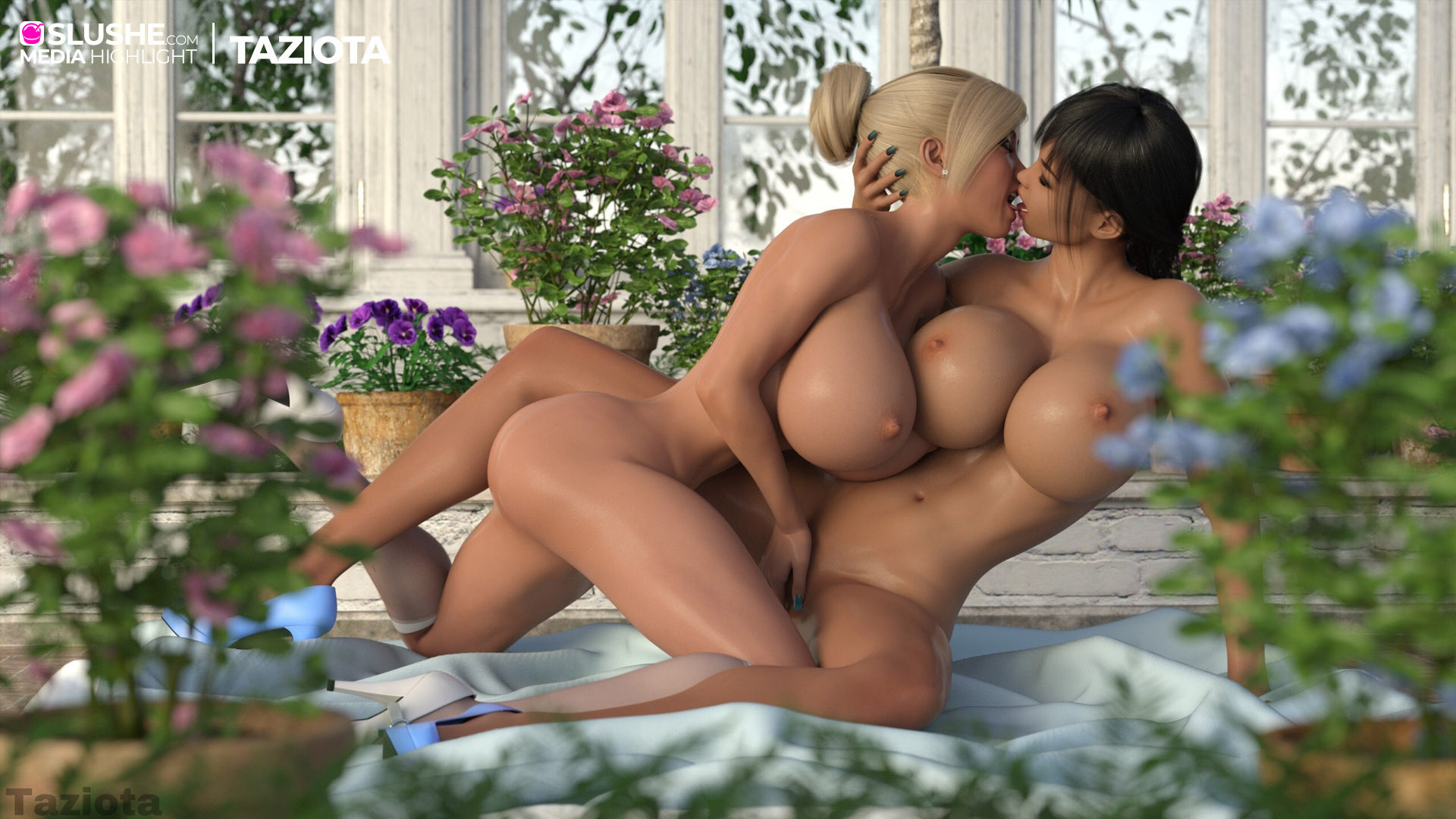 Spring Art Contest Winner: Taziota!
May 07, 2019
Voting has ended, and Slusheans have chosen the winner for the spring art contest! Who is it? Well, none other than... Taziota!
Spring Art Contest - April 2019 - Winner Announcement
Congratulations, Taziota! This artist treated us to an intimate moment amidst springtime blooms in Cassia and Darcie: Spring is Sprung. This romantic composition of two lesbian lovers certainly captures the contest theme perfectly, from the unquestionable youth of the girls, and the flowers that surround them, to the impromptu appearance of this hookup. Notice their high heels and stockings? Looks like they were wearing their Sunday's finest not too long ago...Maybe they couldn't help but sneak away from some Easter festivities to enjoy each others' bodies? Whatever the details, this is some nice work, Taziota!
As the winner of the contest, Taziota has been awarded a unique, golden bunny achievement badge. We'll also be featuring his artwork on Slushe for the next month, and getting to know them a bit better in an upcoming interview. Congratulations!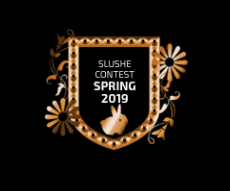 Top 10 Contestants - Achievement Badge
We'd also like to congratulate the other contest participants who made it into the top 10 this time around; thank you 3dx851, ChatBleu, circa, DialupHero, LewdFutasy, Fab3DX, Mickytroisd, Ramza3D, Taidoro, and TChen114! This was the hardest contest for the Slushe staff to narrow down to a top 10 yet, so the pink badge you've earned is no mere participation trophy. Thank you again for your submissions, and we look forward to seeing more of your artwork in the future!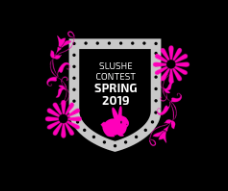 Wrapping Up
Finally, to all the users who participating in the contest voting, and shared the poll with friends or followers, thank you! Slushe has been growing because of your continued support of the site and we're happy to have you in our art community.
Media Highlight by Artist: Taziota
Today's media highlight obviously comes from our contest winner: Taziota!!! Be sure to follow them on Slushe for more awesome updates and artwork like this!