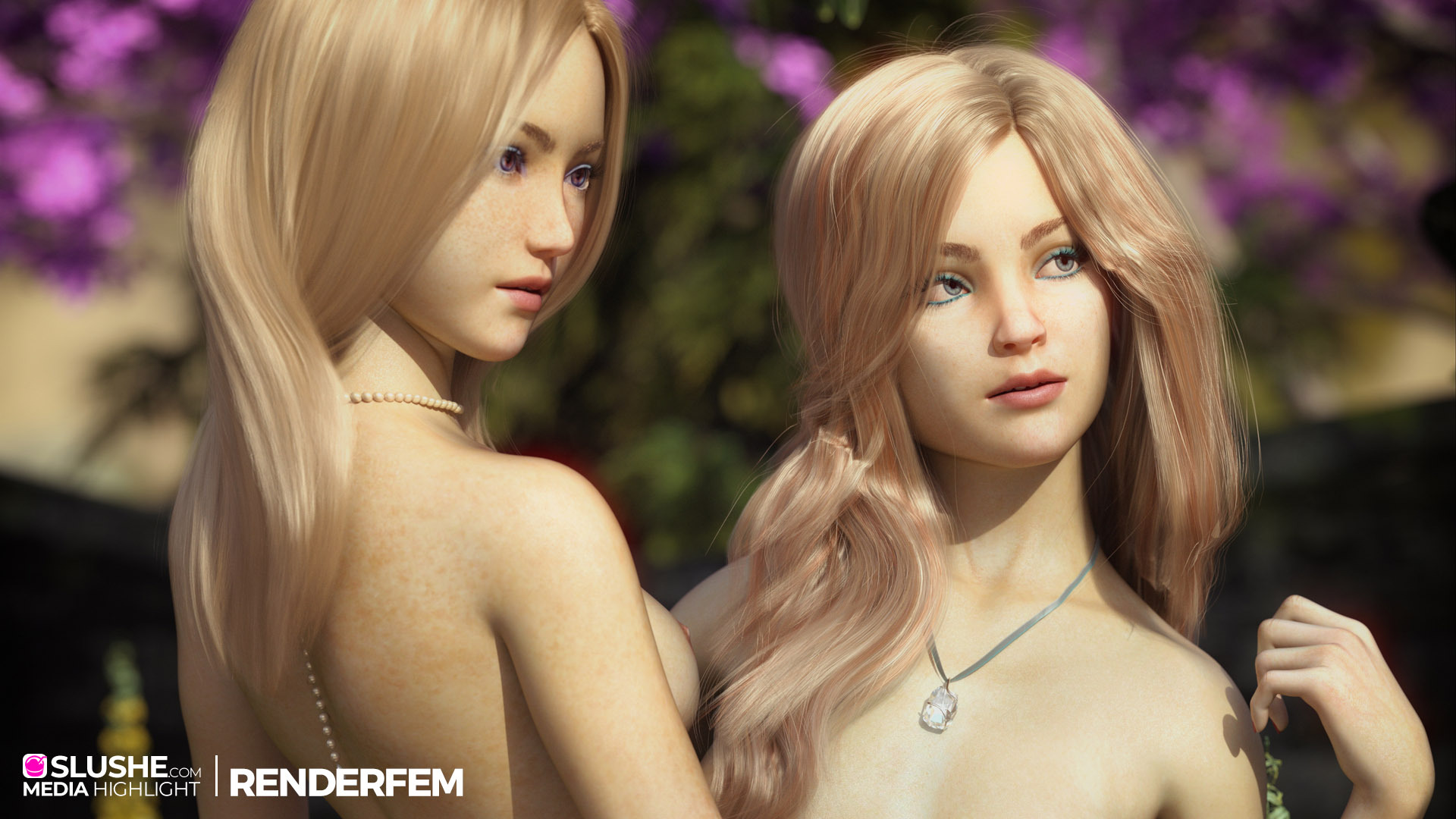 Vote Now! Spring Art Contest
Apr 29, 2019
Which artwork best represents the theme Spring?
*Media Highlight image by artist RenderFem.
---
Voting for this poll is open until May 6th, 2019.
Time to vote! Slushe's Spring themed art contest for the month of April has finally come to a close! The Slushe staff have narrowed down the 23 submissions we received to just 10, and now it's your job to determine the final winner! We told artists they could interpret the "spring" theme freely, and the result is just as varied as we'd hoped. There's definitely some easter eggs and chocolate bunnies (literal and figurative), but there's also budding romance, fertility, and the beginning of some interesting, sexy stories.
After you've had a look at all the submissions, select your favorite from the poll. We've set the voting period from now until the 6th of May (By the way, there was a delay in getting the poll up due to a calendar mishap. If you were wondering why the vote hadn't started yet, we apologize for the confusion!) The winner will be announced on the 7th.
Make sure you check out the artists' original posts to view the full size images, then support the artist whose artwork best represents the April theme "Spring" to you. You can only submit one vote per user account, so please choose carefully.
Spring Art Contest April 2019 - Top 10 Contestants Shortlist
The Deadline to Vote is May 6TH, 2019
We'll collect and count your votes until May 6th, 2019, and announce the winner on the following day! The winner will be awarded with a unique golden winner badge, and the other 9 runners up will receive a runner up badge. You can view a preview of the Spring winner badges below, which the staff have agreed is our most adorable badge yet.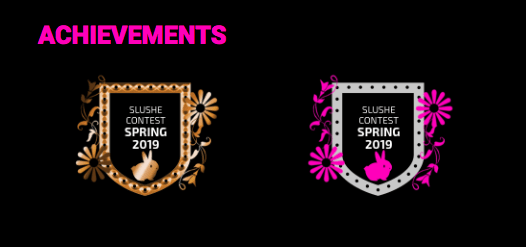 In addition to receiving the golden bunny badge, the winner will also be featured on Slushe's homepage big banner, receive a feature spot on Affect3D.com, and be interviewed for a Slushe blog post! Good luck to our finalists in the final vote!

SPECIAL MENTION
Many thanks to all the participants in the April contest. The staff had a very difficult time voting on the submissions this month, and there were many entries we wanted to put in the top 10 but couldn't. Below you can see the entries that didn't quite make it, so be sure to give those artists some love for their hard work!
MEDIA HIGHLIGHT BY ARTIST: RenderFem
Today's Media Highlight is from 3DX artist RenderFem, and is titled Erin and Veronique - Duet #1! This highlight is but a small portion of a larger pin-up which features two, fair haired, soft skinned ladies. The gorgeous image is also accompanied by a short story from the image's "photographer," so check out both now on RenderFem's Slushe page!