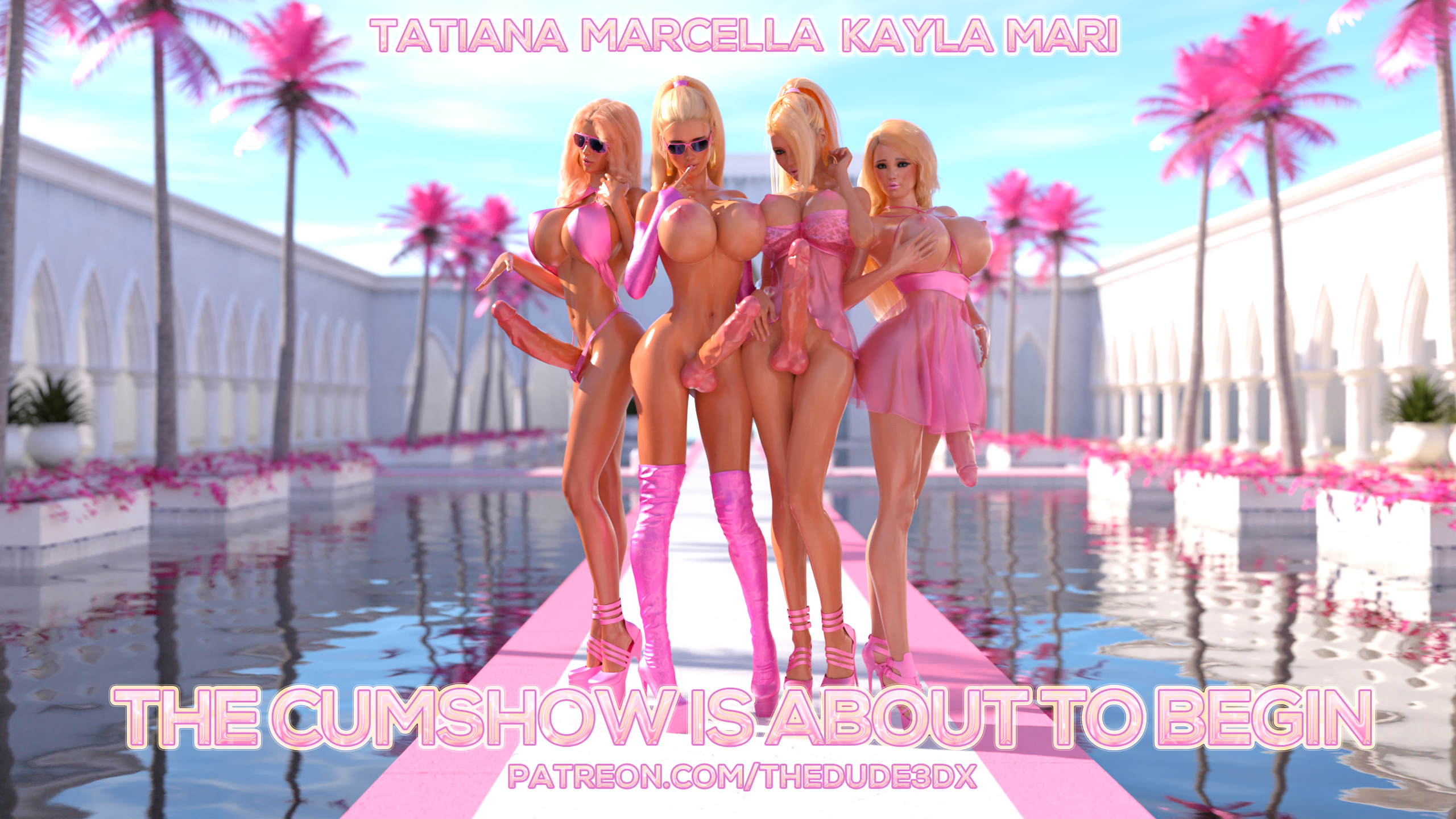 It's pink bimbo summertime throughout July!
Jul 10, 2019
This month I'm getting back to my roots. I'll release a big cumshot special on A3D that I'll be posting WIP renders for on my patreon starting this weekend. It's going to be an absolutely massive cumshow, because I've been getting better at rendering cum and I kinda wanna go nuts with it. No pun intended! Haha.
So it'll feature the above four girls in that very same environment, all blonde, all pink, all futa. Expect selfsucking, frotting, titjobs, creampies, anal, everything. With cum!

It's not going to be a story set. This is just all hedonism, because I want to :D So yes if you want to get in on the spectacle before the 27th of this month, sign up to my patreon from $5 or higher and you'll be getting treated to a lot of early access renders. Alternatively you can just wait for the A3D release on the 27th and get all the shots there :)
I hope you guys will like it!