Staying The Night (Page 25-32)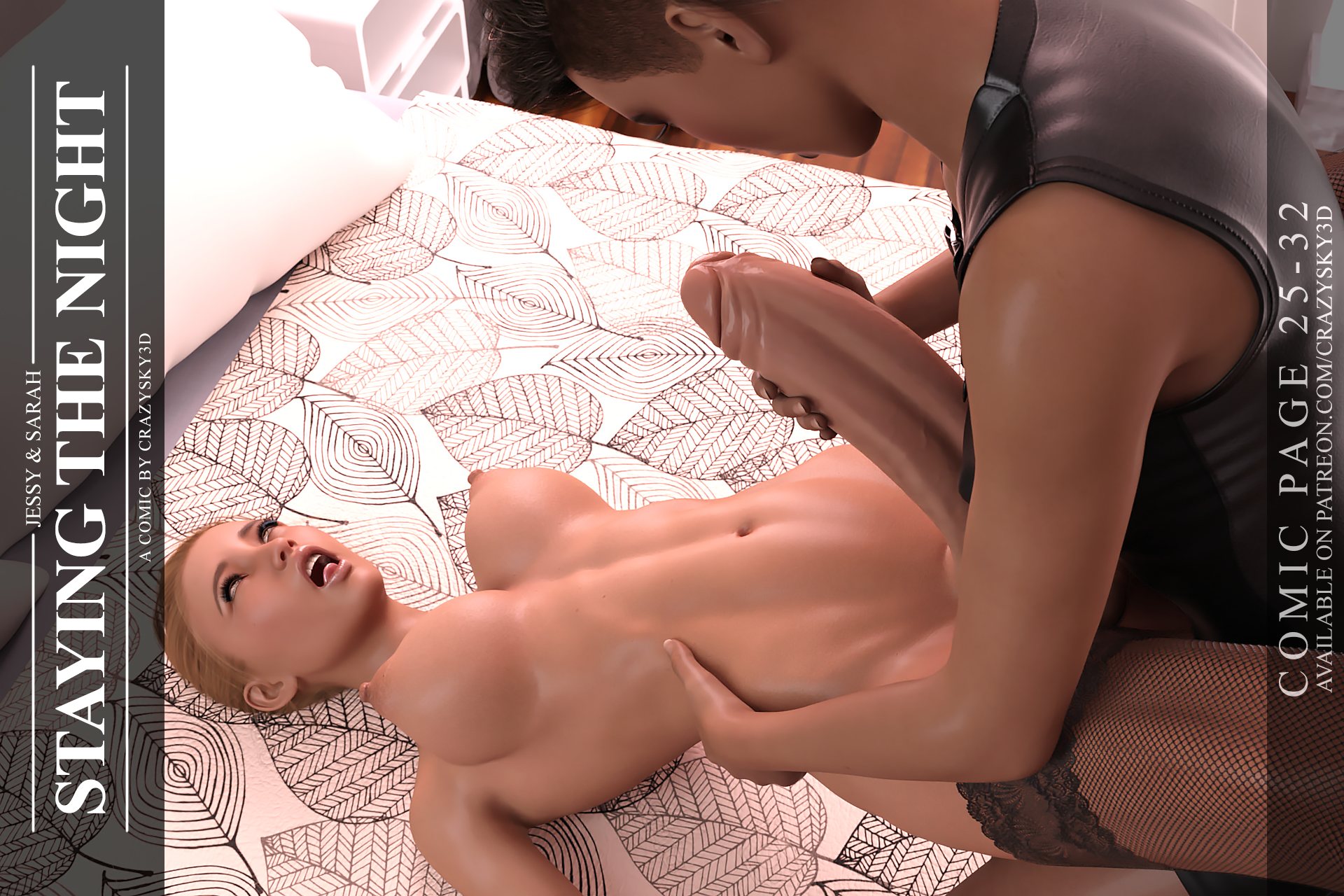 Staying The Night (Page 25-32)
Mar 06, 2020
Website - Discord - Patreon - Affect3D - Gumroad - Renderotica

Staying The Night
A comic by CrazySky3D
Page 25-32:
Sarah was much more often the provider of the massive-cocked buggery than the recipient. But even Sarah was not strong enough to resist that massive cock in her ass.

Comic Description:
The comic features Jessy staying the night at Sarah's apartment. Jessy is ready for some fun, but does she know what she's really getting herself into?
Story Writer:
I brought in D, an American smut writer, who worked with me and wrote a exciting and amusing script for this entry.
Some new features for this comic: 
Comic bubbles now have colors so it's easier to tell them apart.
The cover is still temporary until I have decided on a picture.
I added sound effects to the comic for the first time.

Tier 2-5 Reward [Patreon]

Comic Page 25-32 on Patreon