Interview with CrazySky3D
May 10, 2020
We're finally catching up with the rest of our contest winners today with this final interview from CrazySky3D! CrazySky3D is a 3DX artist and modeler who's quickly becoming a favorite around here with fans, artists, and staff. With an impressive collection of 3D models and pose packs on Renderotica, a huge collection of erotic images on Patreon, and a growing catalogue on Affect3D, CrazySky3D isn't one to miss. If you'll recall, CrazySky3D took home the gold winner badge from our Christmas art contest with his entry. Check out the interview below to learn more about this awesome artist!
Congratulations on winning the December holiday contest, CrazySky. Tell us a little about the inspiration for your festive piece.
Thanks a lot! I was happy to make it to first place!
I was inspired by some christmas-y hentai pictures and found some interesting artworks. Originally, I planned only 2 girls in the picture, but my new girl, Sarah (the blonde), was very popular on Slushe, so I composed the image to include her as well.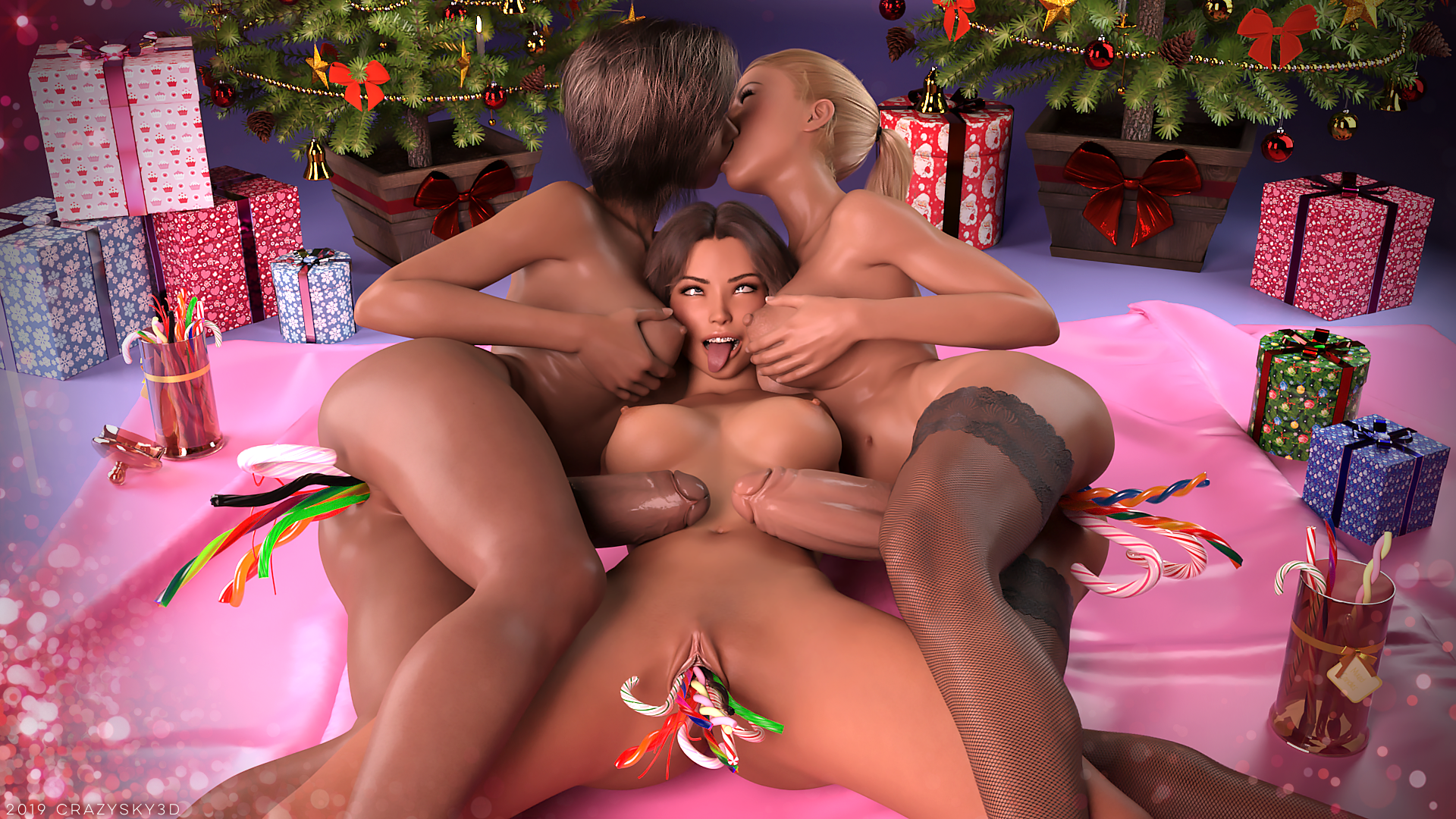 How long have you been making 3DX art? How did you get started?
Good question. I created my first picture around the end of 2017, but I quickly realized that I have some problems with lighting and didn't like the pictures that much. I wanted to try something else, so I started to make models for the Daz3D Erotic Marketplace instead.
I think many artists have tried one of the products in my catalogue, and I am always happy to see one of my models in the pictures of other artists.
I've also tried to improve my own art. At the end of 2019 I started actively publishing pictures with my first Delphi Comic. Many people liked my pictures and that's inspired me to continue improving.
Describe your creative process. What tools do you use, and what do you draw inspiration from?
The tools I use are mainly Daz3D, and Photoshop for post-production. For rendering, I use IRAY from Daz3D.
My inspirations clearly come from Hentai and Doujinshi. I love the Japanese drawing style and I am a big fan of its eroticism.
What is it about the Japanese style that you find most compelling? How does it inspire you?
I think there are two things that come to my mind. First, ahegao. The facial expression when the person is at climax is best portrayed in Japanese comics.
Second is the fantasies that you can live out. Japanese sexual sex stories are usually more exaggerated. The sex in the comics is not a normal act but almost a work of art in itself.
However, this does not only include comics / artbooks that come from Japan, but all artists who adopt their style and create masterpieces. There are also some western drawing styles that I like, but I would say the drawing style of Japanese comics is my favorite. The sexual performance is usually portrayed in a more extreme way.
Do you listen to music or watch something in the background while you create? If so, what do you enjoy most?
Sometimes I listen to music while creating pictures and sometimes I enjoy the silence.
But if I listen to music, it is mostly instrumental music without lyrics or only minimal lyrics. I am a fan of Synthwave / Retrowave and similar music styles. However, I also like Vocal Trance.
[Interviewer tangent: Enjoy the Silence is my favorite Depeche Mode song, so excellent reference, intentional or not!]
What is your favorite fantasy that you can only show through your art?
I try to include Ahegao facial expressions in sexual acts as often as I can and to make the sexual acts more diverse. Also, the cock penetrating into the womb is also something that I have adopted from Japanese comics.
Massive insertion with thicker cocks is something that can be better portrayed through art, as this is rather unusual in the real world.
I always try to add something crazy =)
In what way do you find ahegao especially compelling? Is it the expression itself, the idea that the orgasm is so overwhelmingly intense, something else, or everything?
Definitely the facial expression of an intense orgasm. In the real world, an expression like that is rarely seen. Many girls in the real world try to imitate this expression, and when you search for the word "ahegao" you will find not only drawn pictures, but also 3D and real people. I'm glad that this special expression is very popular with many people and I hope that others are also enthusiastic about it.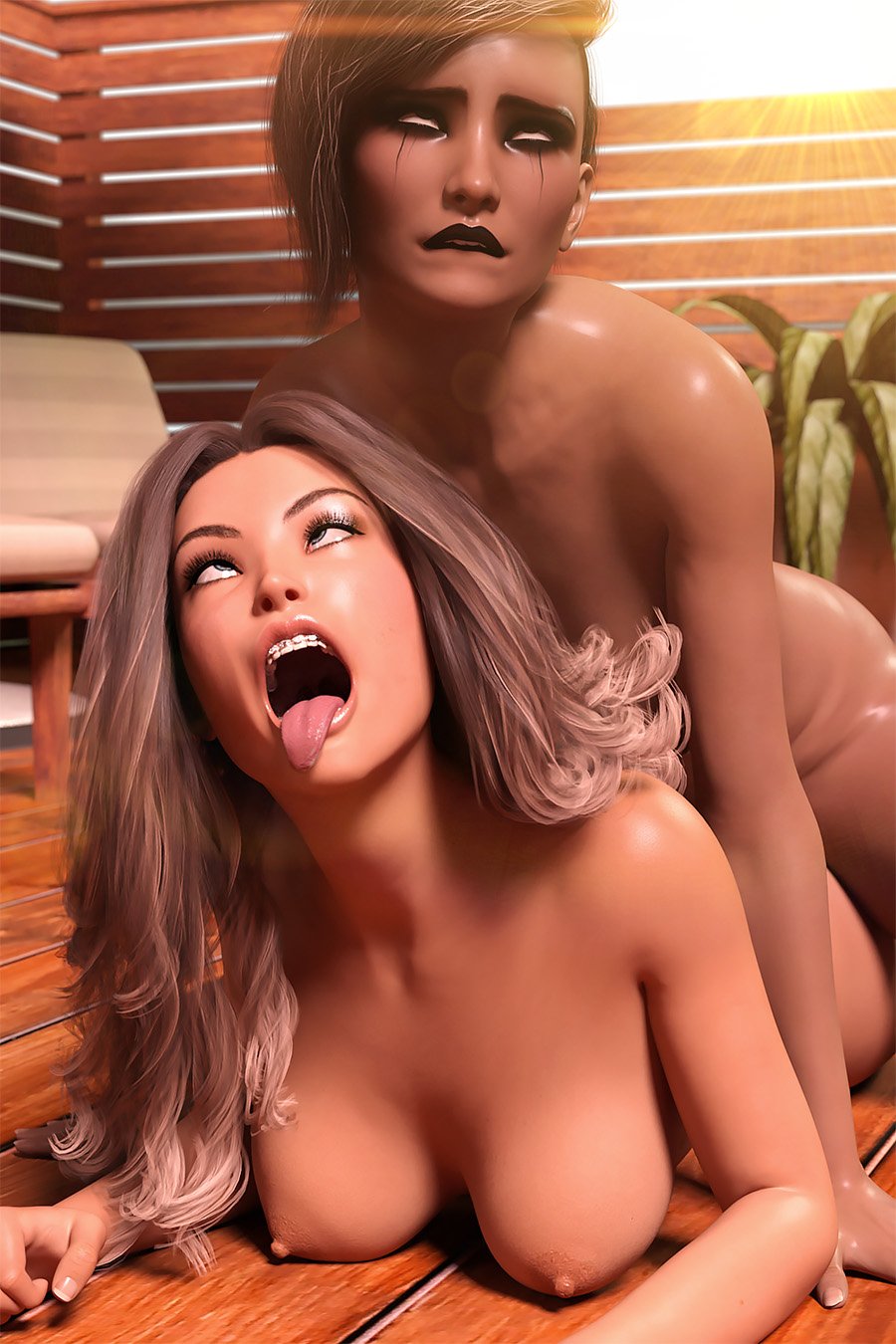 What themes do you want to explore in the future?
Two topics I am very interested in are fantasy and sci-fi.
I especially like Sci-Fi because it takes place in the future, and the genre allows you to invent technologies that are not yet imaginable for us. The houses and cities of the future are very interestingly designed and many of the clothes that were made specifically for sci-fi have their own charm.
In regards to fantasy, I especially like elves. I like the body shapes and pointed ears. The skin colours, which vary a lot compared to human skin, have their own charm too. Both dark elves and high elves have unique features and a large selection of amazing clothes. The clothing variations of the elves allow for stories with a lot of variety.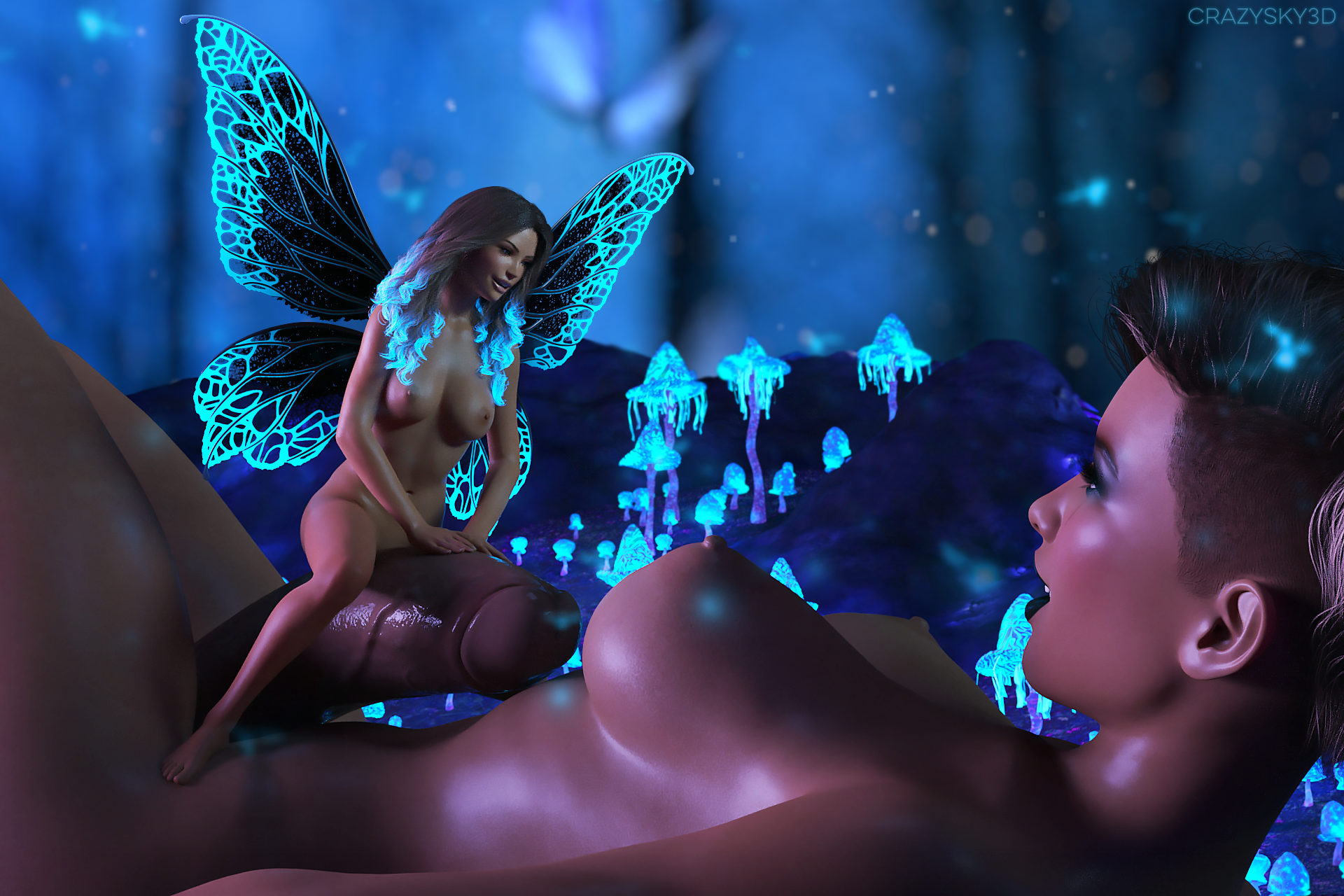 Anything else you would like to say to your fans?
I would like to thank everyone who has helped me over the years to become a better artist. I hope I will be able to create many more pictures, comics, and props for you and become even better.
Thanks for the great interview CrazySky3D! We're definitely loving your use of ahegao, and look forward to seeing what you release next! Slusheans, if you haven't already be sure to follow CrazySky3D here on Slushe. And if you really like what you see, consider supporting CrazySky's Patreon for even more content! Some of the juiciest images, such as the Media Highlight, are from CrazySky's Patreon!
Do you want to add items to list ?