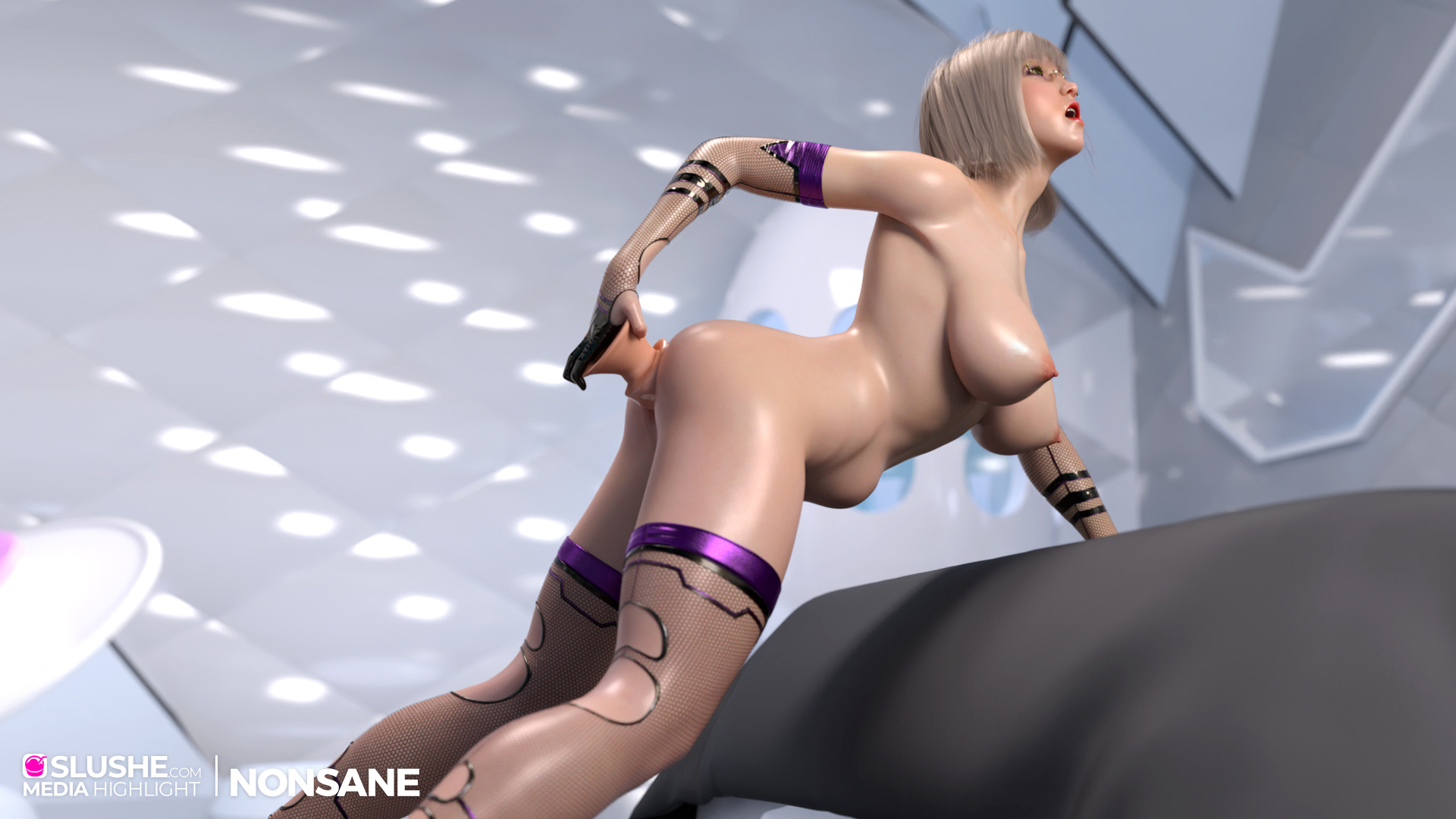 Development Update #12
May 24, 2019
*Media Highlight image by artists Nonsane
In the last two weeks we've added video support, and also made a few improvements to the user experience. We've also repaired a few features that were broken or not performing optimally. Let us know if you have any feedback on these changes!
Video
As mentioned above, video support is now live on Slushe. Artists wishing to share animation and other video content can do so by selecting the video option at the top of the Post Media window, and then uploading as usual. Here are some things you may want to be aware of:
Uploads are currently limited to 100MB or less.
For the time being, we recommend artists use a resolution of 720p or 1080p, H.264 video codec, AAC audio codec, and a video bitrate above 3Mbps, but below 15 Mbps. Any standard frame rate should work. We may adjust this recommendation over time.
Thumbnails can be selected after the video has been processed and published. Simply find the post in your blog feed, click the edit icon, and you'll be presented with a number of thumbnails to choose from at the top of the Edit Content page.
Videos are set to autoloop after a user starts the video.
Don't forget to categorize your animations under the "animation" category so users can find them =)
General Site Fixes
Artists Page
Added a "Show Users Without Posts" checkbox to artist search, allowing you to find and follow artists who hasn't posted yet.
User Profile
The "Read More" button on the user profile is working as intended now, only appearing when profile text is longer that four lines, and extending the hidden text when clicked.
Forums
Reply notifications are now working as intended. If you have notifications turned on, you will now be notified if another user replies to your post, regardless of whether or not they quoted your post text.
The reply notification email will now include a link to the reply instead of a link to the thread.
The "Reply with Quote" option is now behaving correctly (it wasn't working at all before).
Post Media
The layout of the Post Media window has been updated slightly to improve the display of categories and reduce scrolling.
Other
Previously when a user tried to interact with a user-only feature, they would be prompted to login, and then, upon logging in, be redirected to their timeline. Users will no longer be redirected, and remain on the same page they were previously on after logging in.
Fixed an issue where users interacting with buttons on the mobile site were pushed to the top of the page.
Enter the Sexual Education Art Contest
Any artists wishing to participate in the latest Slushe art contest can read more about the theme and rules on the contest announcement post now. Entries are due by Saturday, June 22nd, 2019.
MEDIA HIGHLIGHT BY ARTIST: Nonsane
Today's Media Highlight is from the artist Nonsane. Nonsane has been around the 3DX scene for some time, but their most recent releases have really caught our eye. The image linked above is from a collection called Future Sex 1, wherein a future girl dares to partake in the pleasure of an illegal dildo. You can check out more of Nonsane's work on their Slushe page, or to see their complete works, visit their store page at Affect3D.