Development Update #20
Feb 01, 2021
*Media highlight by artist DonDon
Hello Slusheans! Alice here, bringing you the first development update of 2021. I'll cover a relatively short list of updates in this post, although we've made some changes that will impact the site for the better in the long run, so read on till the end if you please. :) 
NEW SITE FEATURES UP UNTIL FEBRUARY 1ST 2021
THUMBNAIL IMAGE OPTIMIZATION
We've optimized the thumbnail images that appear in the Homepage galleries and the Timeline / Blog feeds of profile pages. Up until recently these thumbnail images were loading at the same size as the originally uploaded image, which increased the loading time for thumbnail images. From now on thumbnail images that appear in the Homepage galleries and the profile Timeline / Blog feeds will be smaller with minimal quality loss. For now, this change only affects new posts, but we plan to optimize the thumbnail images of older posts in the near future as well. 
We're currently working on optimizing the remaining thumbnail images that appear in other areas of the site, as well as the images that appear on the media page when you open a post. All the optimization work is done to speed up the image loading time, which is our main priority for the next site update.
LISTS POST UPDATE
In Development Update #19, I went over the renewed Lists post feature. We've made some additional changes to Lists that I'll summarize down below:
We've restricted the number of images that can be added per List to 1000 images. This is the same limit that applies to regular Image posts.
We've enabled the ability for artists to turn off email and site notifications for Lists that they would ordinarily receive when another user adds their images to a List. You can disable notifications via User Menu > Edit Profile > Notifications.
We've added on-page List notifications in the comments section of Image posts.
If a user adds the artist's media to a public List, the notification will contain the user's name and a link to the public List.
If a user adds the artist's media to a private List, the notification will mention the user and List anonymously. 
We also mentioned in the previous Development Update that we would investigate whether it is possible to convert Lists created with the old format (pre-November 2020) into the new format. This is still on our current to-research-list, although with a lower priority for the time being. We'll be mainly focusing our attention on optimizing (thumbnail) images for speed improvements for the next site update. 
RESEND EMAIL VERIFICATION BUTTON (FOR NEW USERS)
We had some problems with user registration email verifications that either arrived in new users' inboxes with a delay or failed to be delivered. This issue has been resolved now - new users should receive the email verification within a few minutes after account registration. To speed up the process in the event that the email verification isn't received for some reason, we've added a Resend email verification button in the Login window. New users can submit their email address to resend the verification.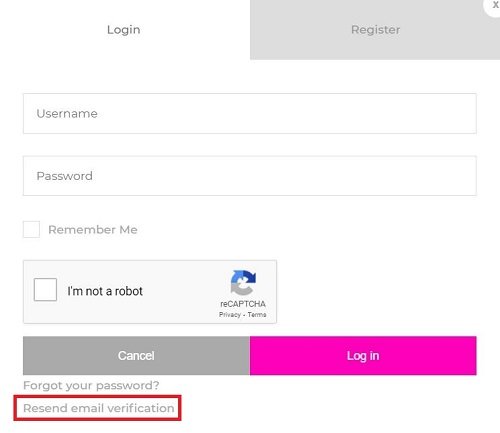 Known Bug 1 Feb 2021 - We've confirmed that reCaptcha isn't working properly yet on the Forgot Password page. We're working on resolving it ASAP. If you've forgotten your password, please contact our customer service team at [email protected] to have your password reset for now. We'll update this post again once the bug has been fixed.
GENERAL SITE FIXES
ReCAPTCHA - replaced reCAPTCHA with checkbox version. 
Polls - fixed a bug that allowed users to vote multiple times in the same poll. 
Search engine - changed the border color of the search engine's text field to make it easier to find.
ENTER THE COCKS & SLOBBER CONTEST!
Just as a side note for all the artists - you've been invited to show off your art for the Cocks & Slobbers Contest! We're accepting contest entries till 5 March 2021, so you've got a whole month ahead of you to render and draw your way to a shiny contest badge! Check out the contest rules and prizes in the contest post. 
MEDIA HIGHLIGHT IMAGE BY ARTIST: DONDON
The amazing artwork we're featuring in this month's Media Highlight is created by DonDon. You can feast your eyes on the original 4K picture right over here, as well as a topless version in celebration of the new year (you're welcome). Don't forget to give DonDon a follow to see more of their work! :)
Do you want to add items to list ?