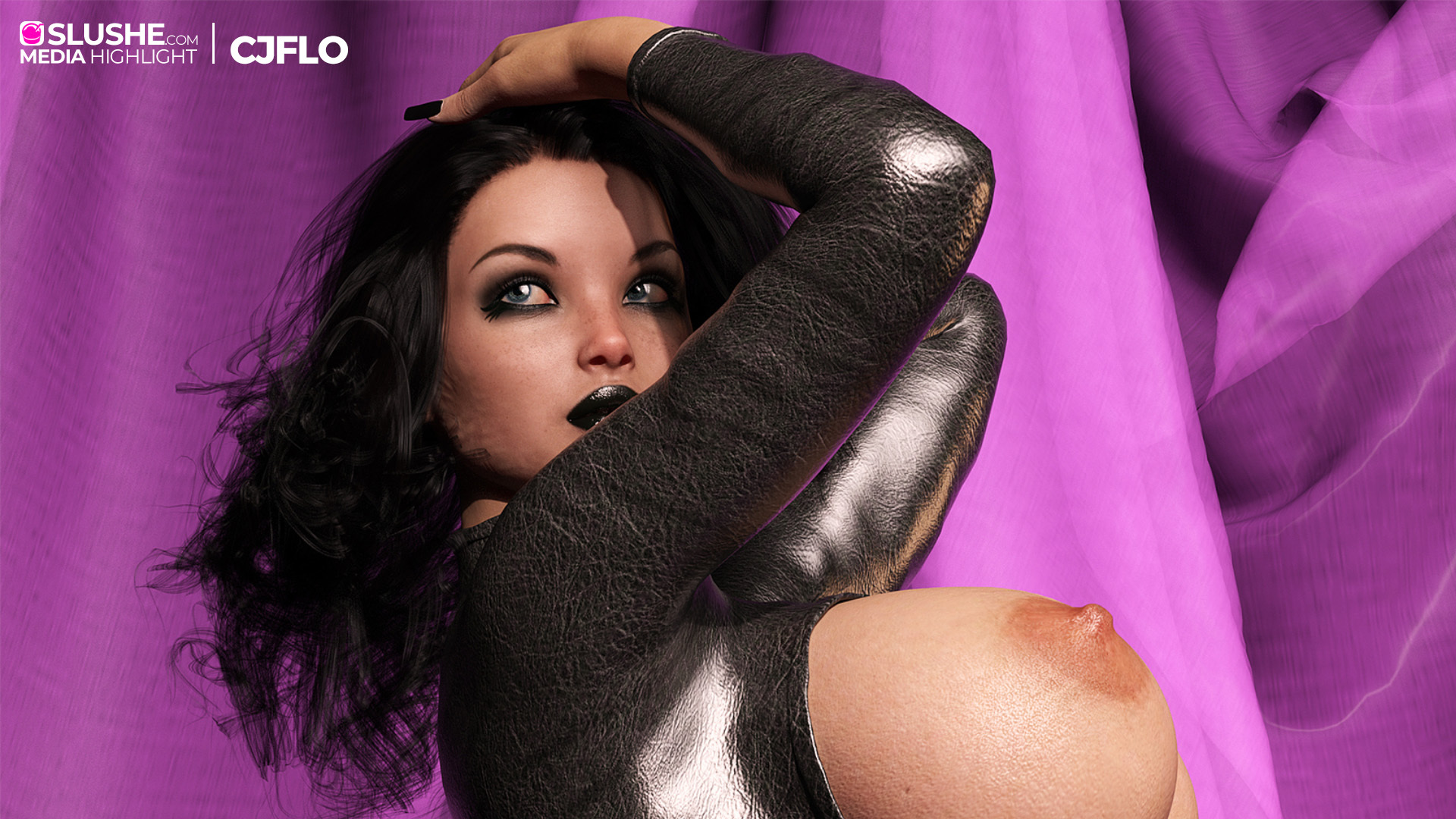 Vote for your favorite! Goths Art Contest
Oct 15, 2019
Which artwork best represents the theme Goths?
*Media Highlight image by artist Cjflo.
---
Voting for this poll is open until October 21st, 2019.
Hello Slusheans! It's time to vote once again, this time on the winner of the Goths art contest! We've got 10 awesome finalists to choose from, and we think you'll be impressed. To the artists who entered, thank you for participating and being part of the Slushe art community! These contests keep getting more and more exciting to watch as each of you submits some amazing erotic works.
The public vote for this particular contest will be open 11:59pm GMT-11 on October 21st, 2019 so please select an image you feel best interprets the theme "goths" before then. Of course, it's important to remember the goth aesthetic has changed quite a lot over the years, so there may be some interpretations of the theme you wouldn't expect. We encourage you to check out the artists' original posts to view the full size images, as there's a lot of delicious details you can miss if you only view the preview image. Plus, some of the artists have shared some stories and alternate images with their entries.
Goths Art Contest September/October 2019 - Top 10 Contestants Shortlist
1. Gothic Cindy by Antropox Gothic Cindy
2. I'm Fine, Thanks for Asking by DissidentHellion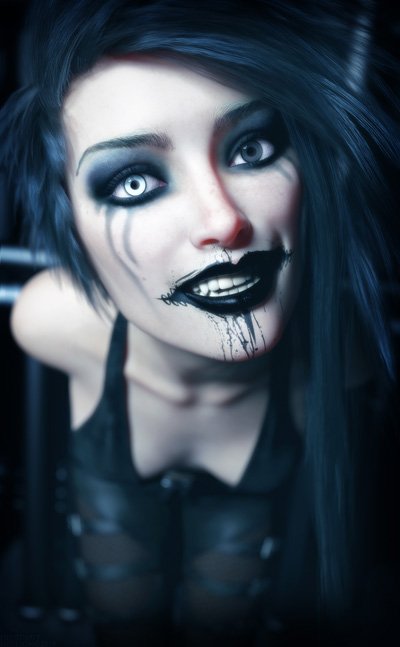 3. Goth Contest Submission by ElyriaSteele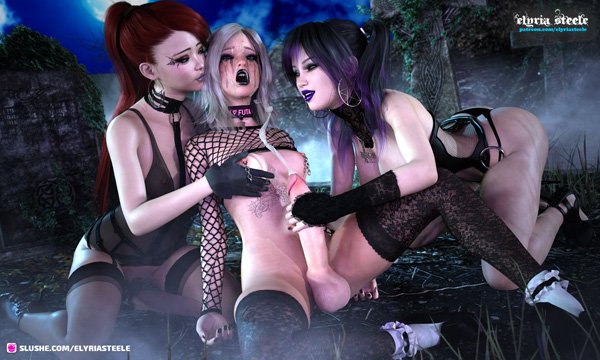 4. Relaxation by Forsaken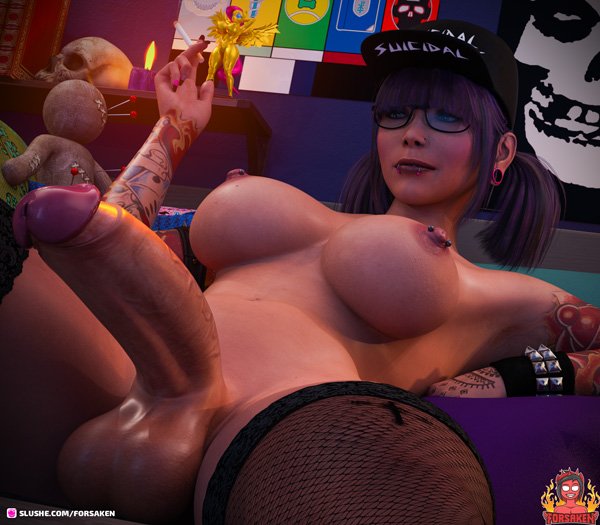 5. Oh, those goths... )) by GrandEnoHlaalu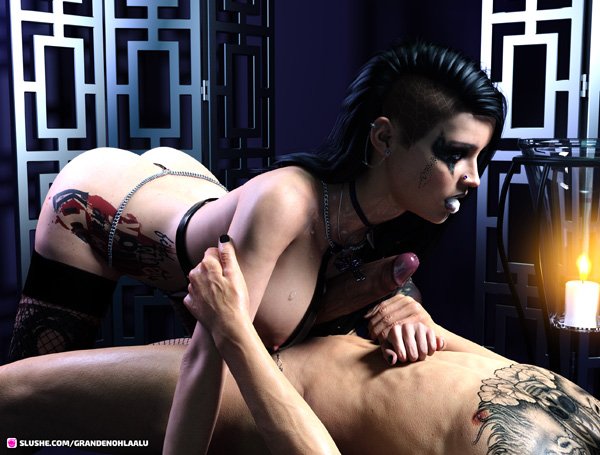 6. Limits Off by NoFitState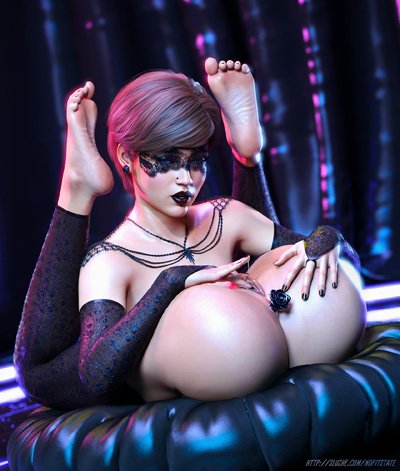 7. Holy Fuck! by Olympus3DX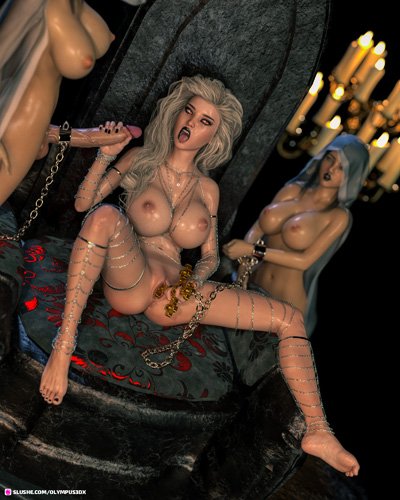 8. Theres a first time for everything (updated) by Powerup3dx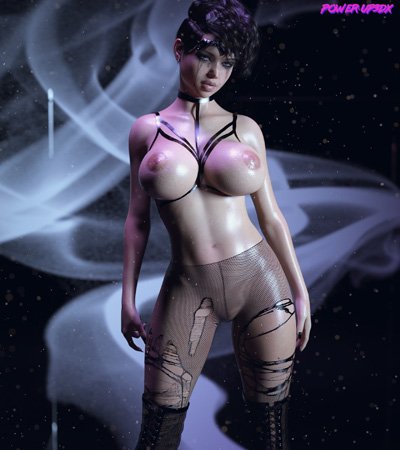 9. Mary - Eye of the Storm by SilusCrow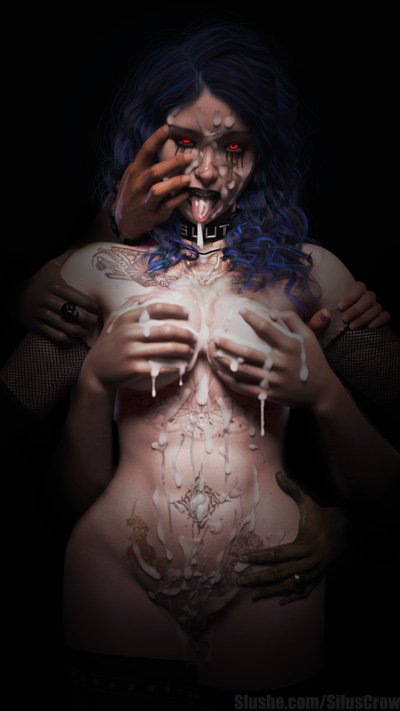 10. Initiation by Sostene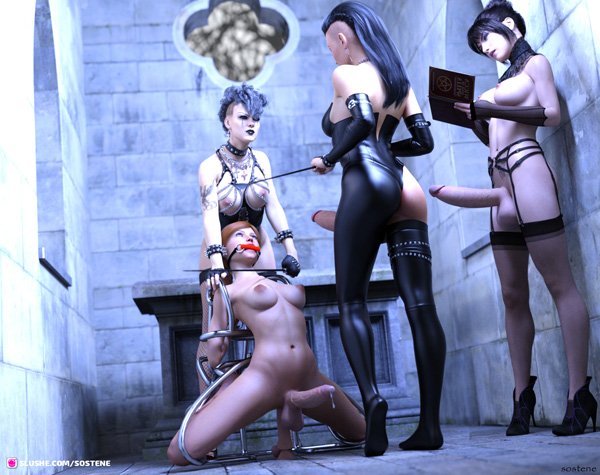 The Deadline to Vote is October 21st, 2019
SPECIAL MENTION
While you're here, please check out the other submissions to the Goths art contest below. There were several entries that had to go to tiebreaker for this particular contest, which means there's a lot of great content that didn't make the Top 10. Check it all out below and give the artists a follow if you see anything you really like. Once again, thank you artists!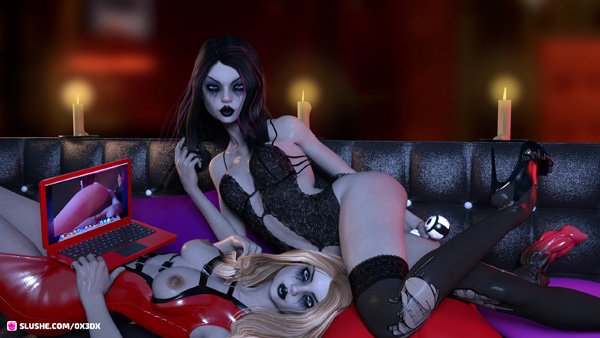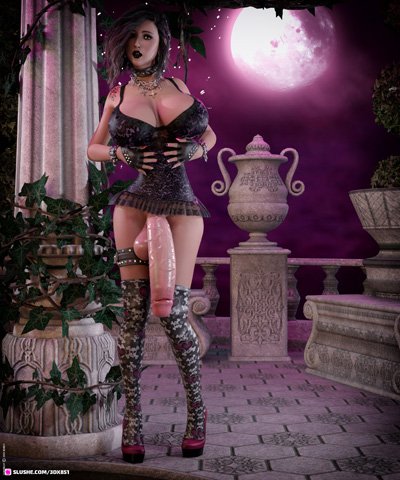 Aisling & Chandra Goth Encounter by 3dxErotiK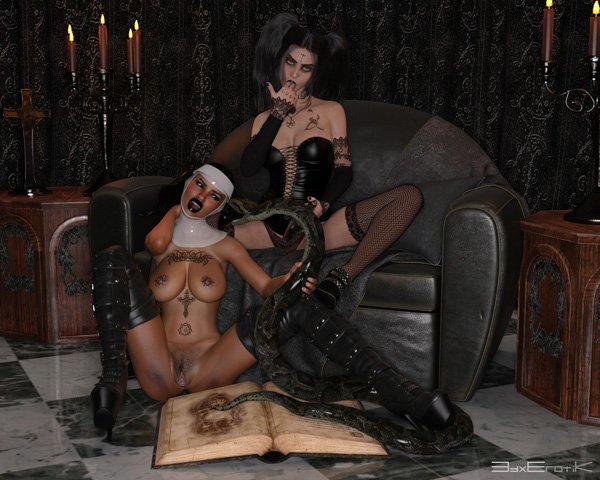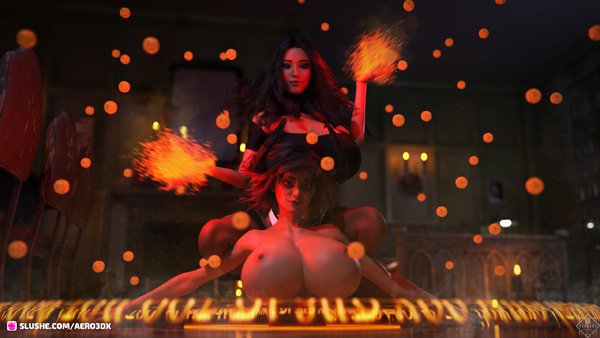 Tasting The Absinth by ApexShark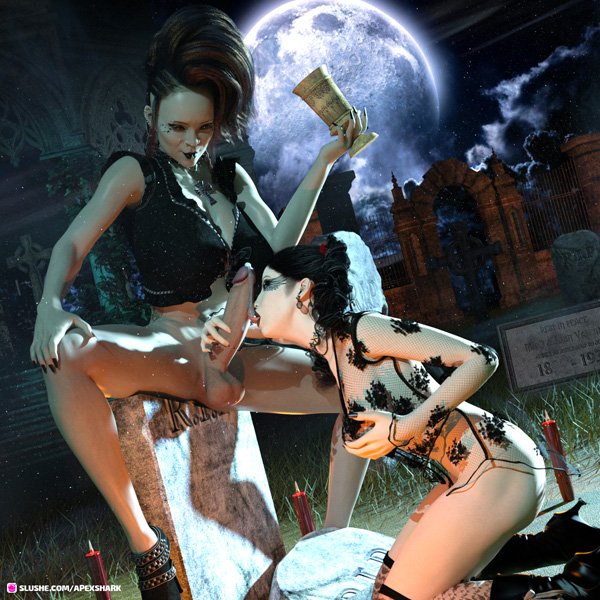 Pop it in, right now~ by BimboTemple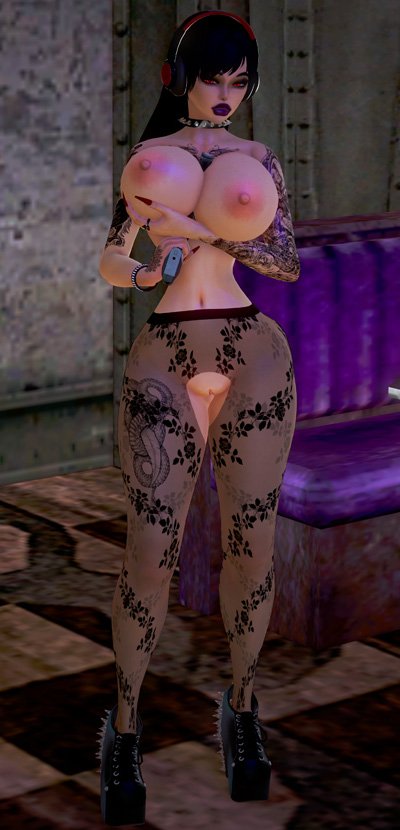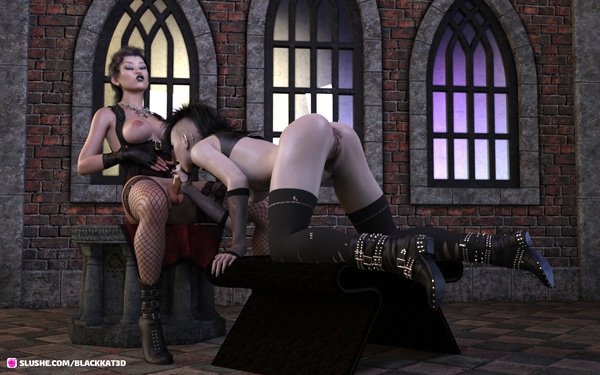 Sisters of the Black Rose "Sarah" goth by Brimmer75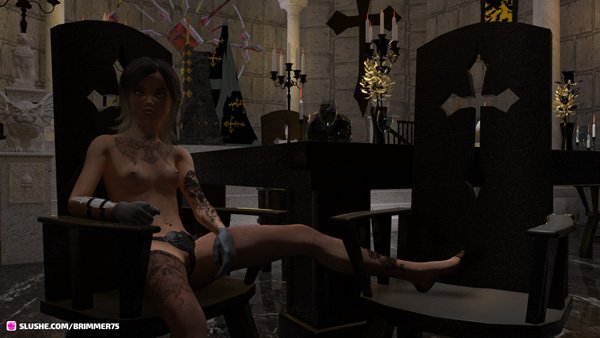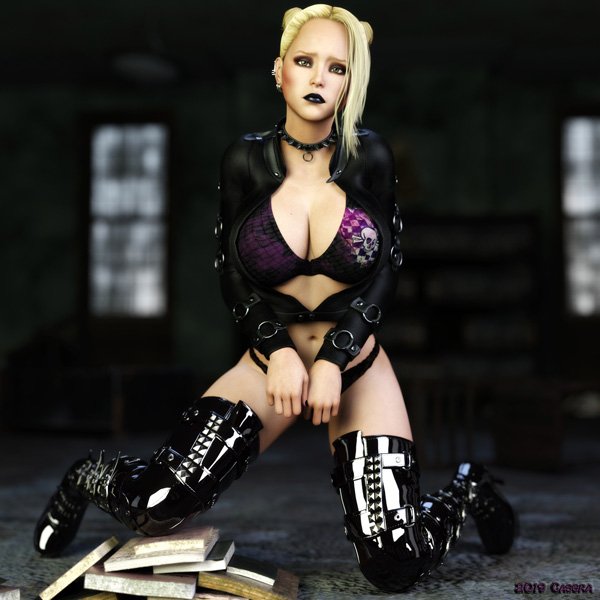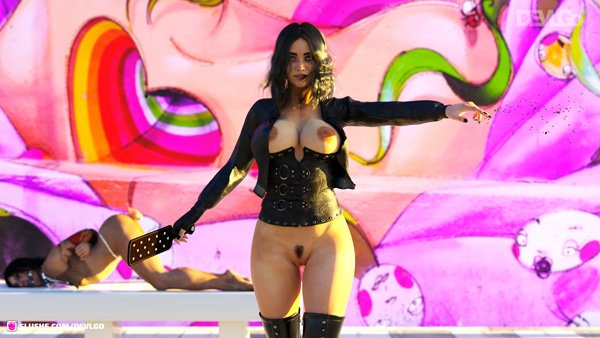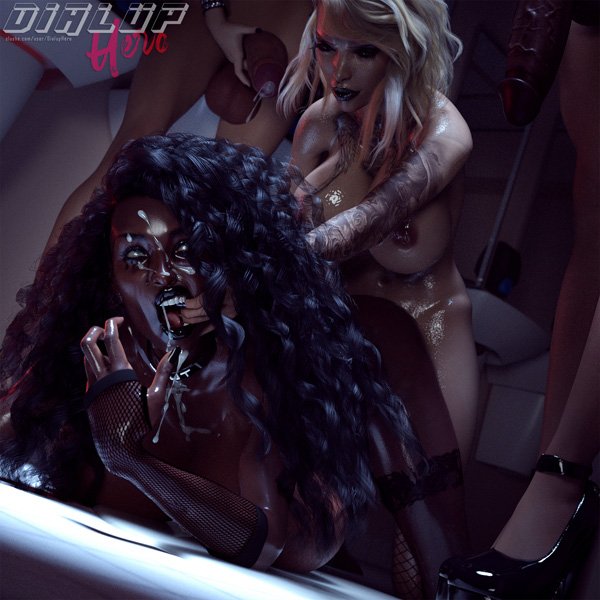 90s goth slut by DigitalBelle3dx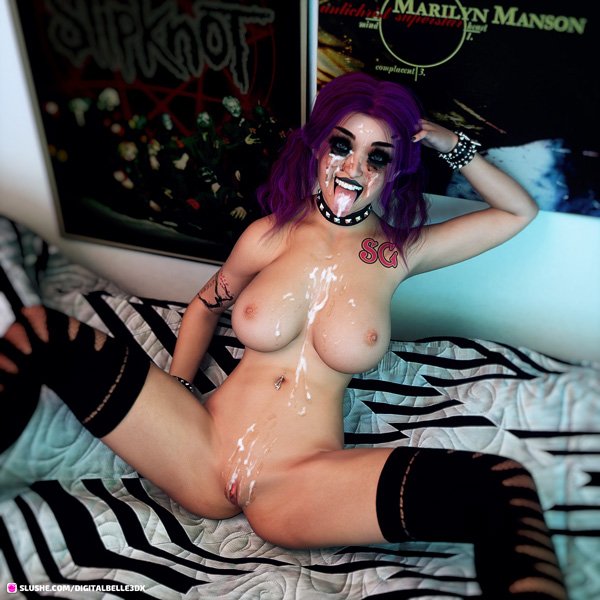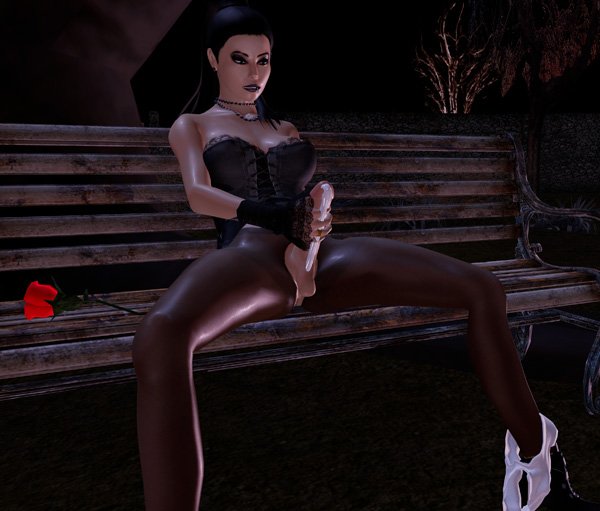 Towering View by DrX
"Come on Love, Give us a smile." by DS3DX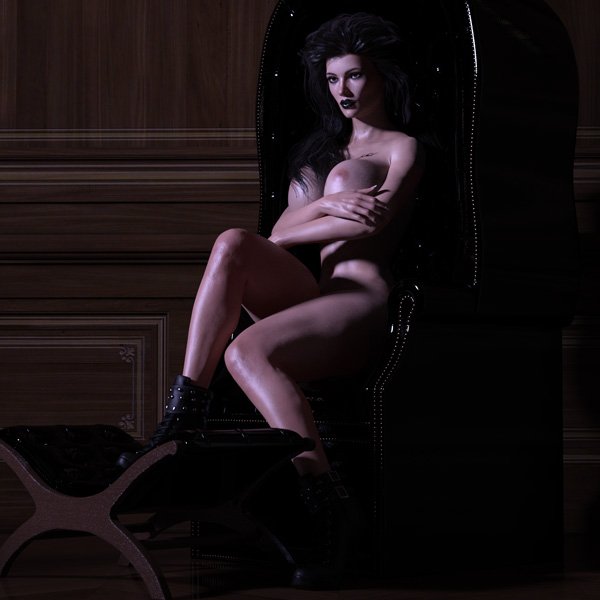 Wicked Hearts, Wicked Games by Evol909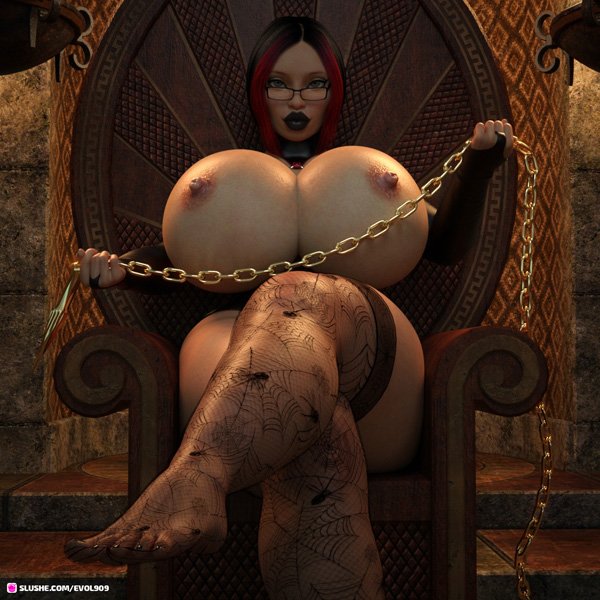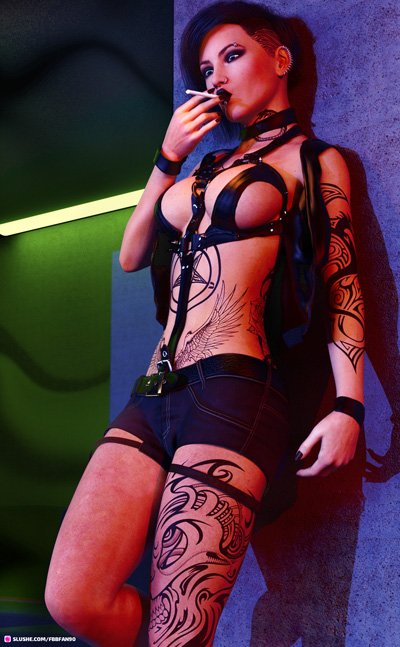 Show Me The Way by HardRoundBrush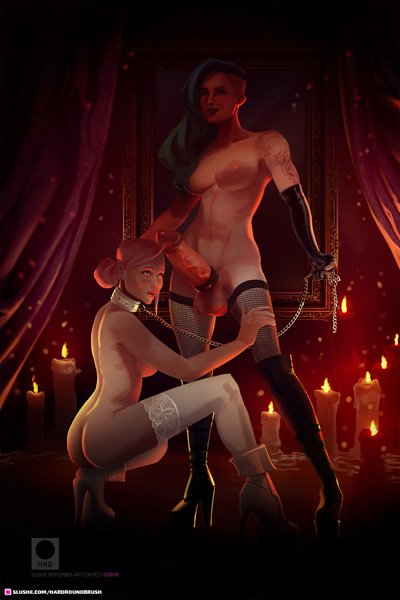 SLUSHE ART CONTEST: GOTHS - Can I Get You Something? by JasonBlood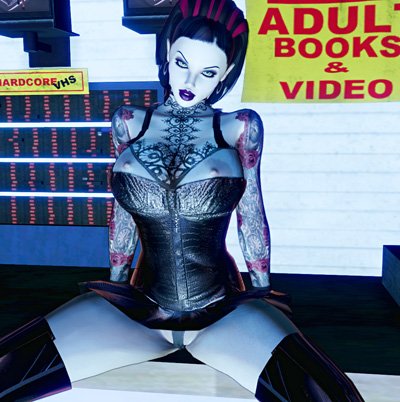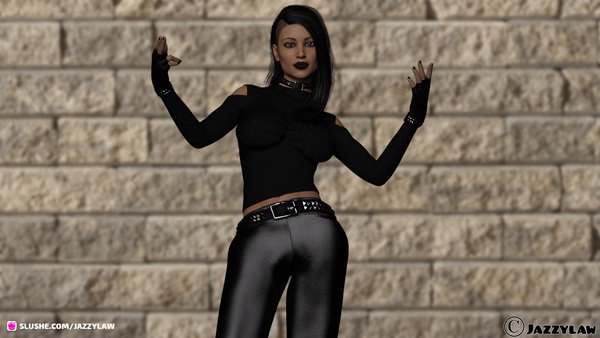 JMC3DX DAZ3D CREATIONS: Goth for September contest 19 by JMC3DX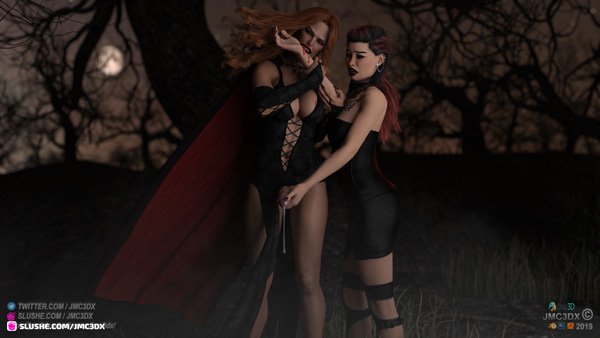 Apothecary Gone Wild by JSBloodwine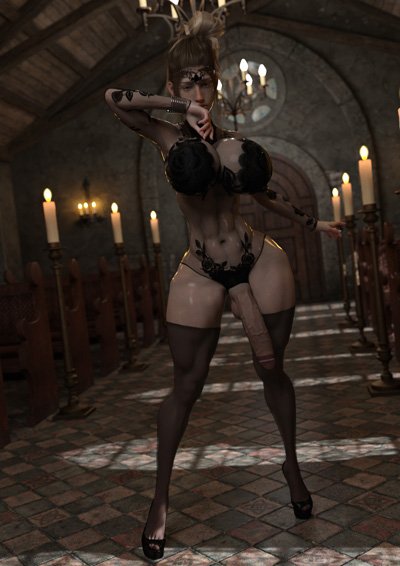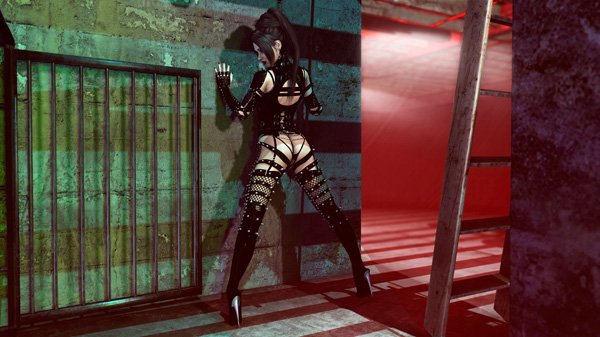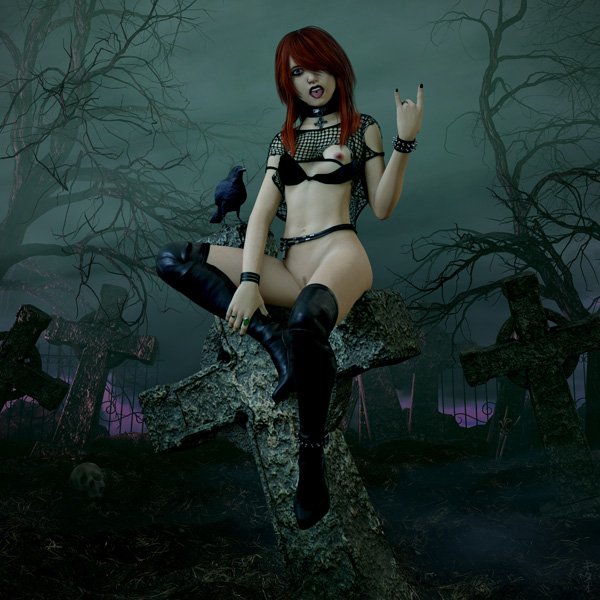 Victorian Mistress by MakaioKealoha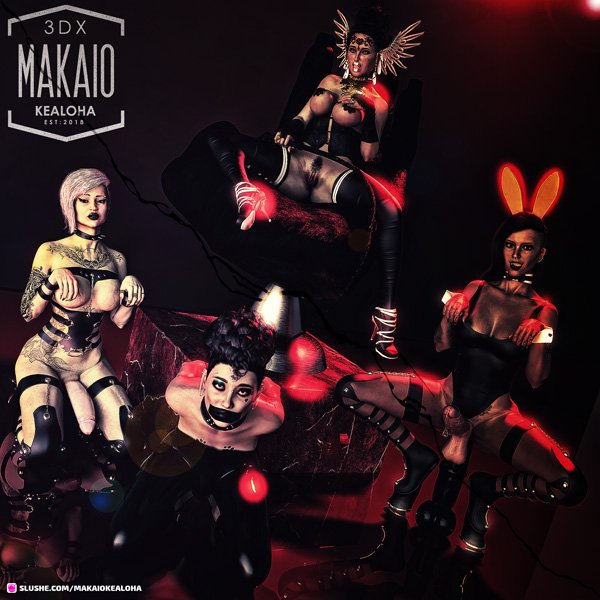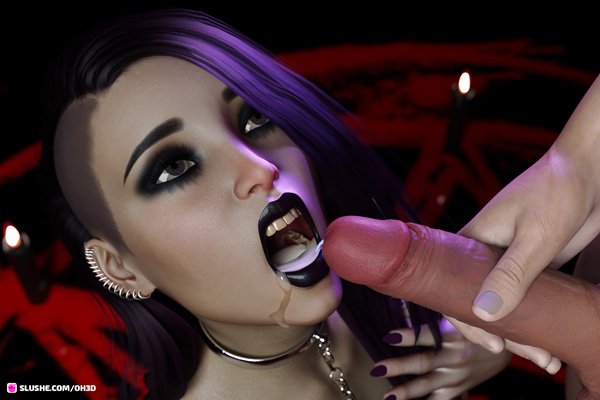 Goth Girls Know What to Do by OMGsp0t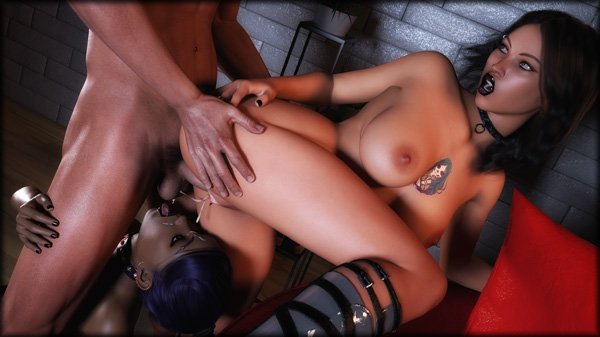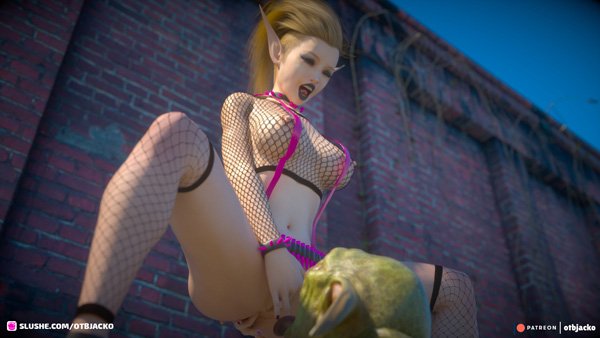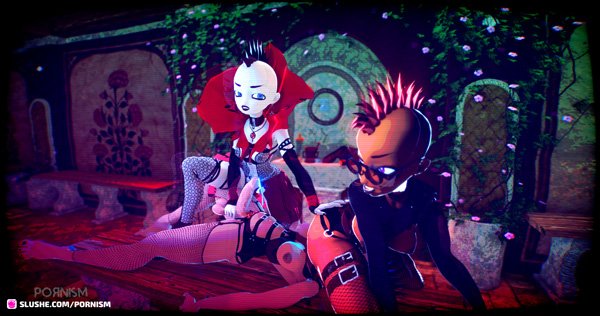 Alice: Goth is Love by ProzacParade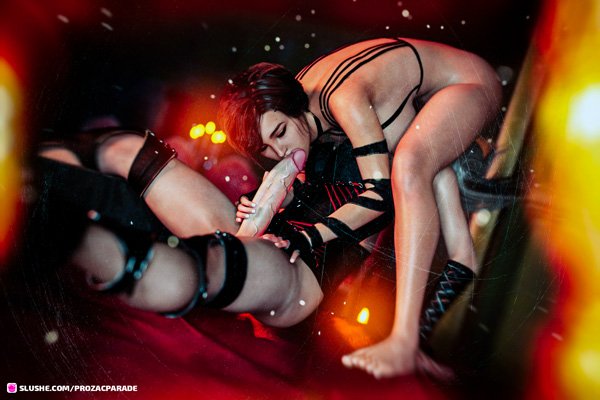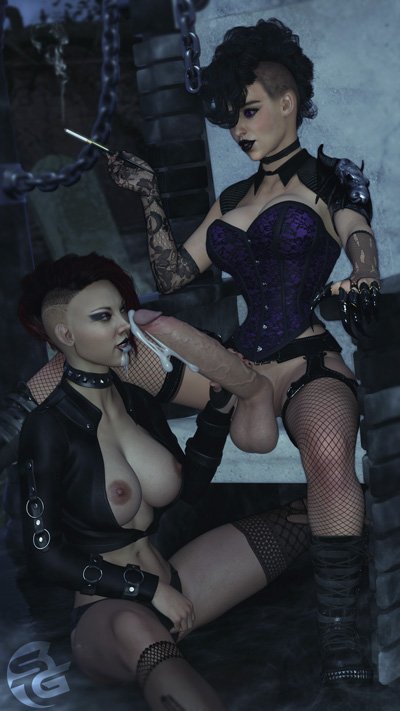 At The Rock Hard Nightclub by SgtBuck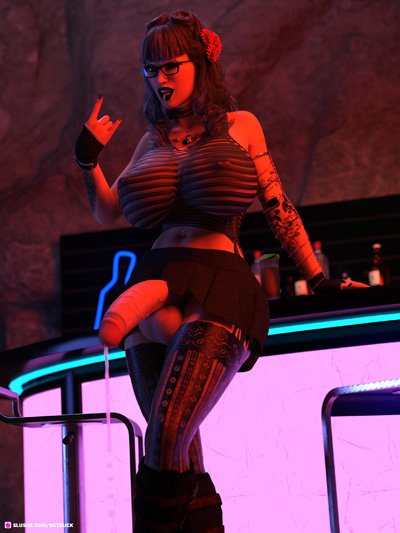 Goth Girl Shareen by Shadow23d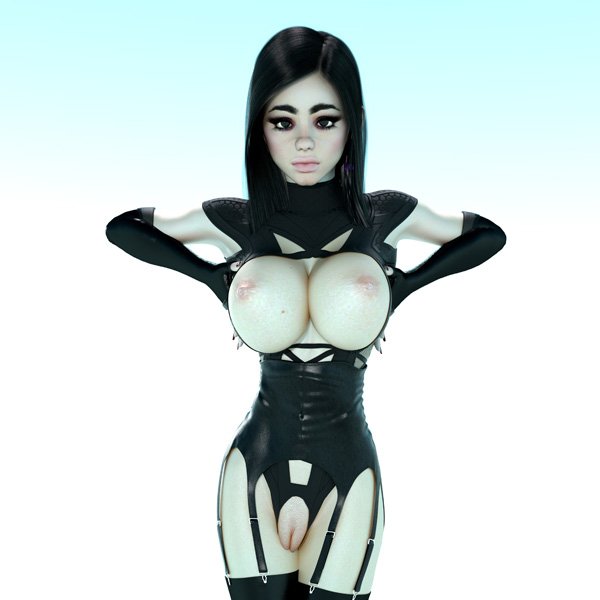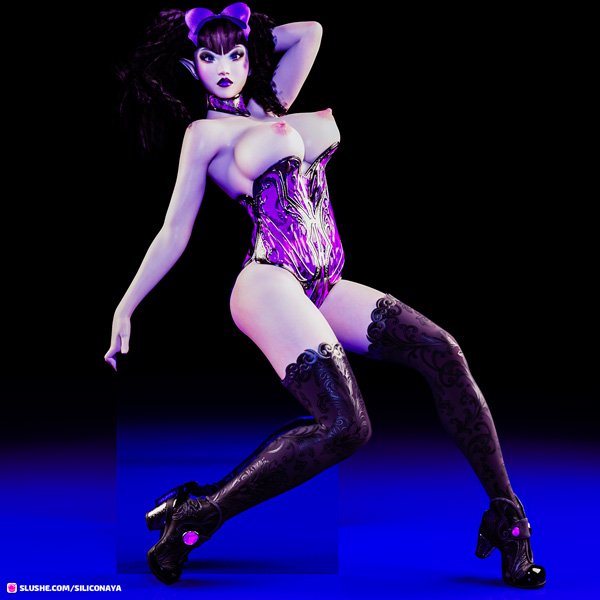 Figure Cumshot & Story by SonyaVixen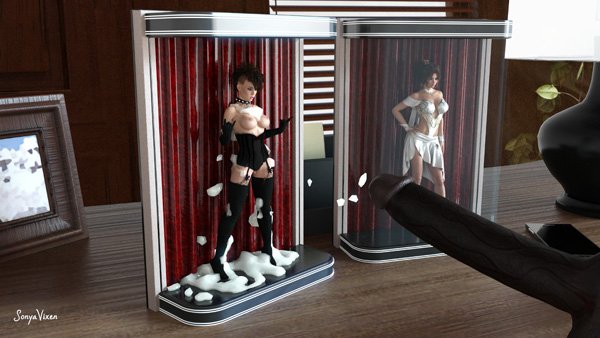 Lost Little Lambs by Squarepeg3d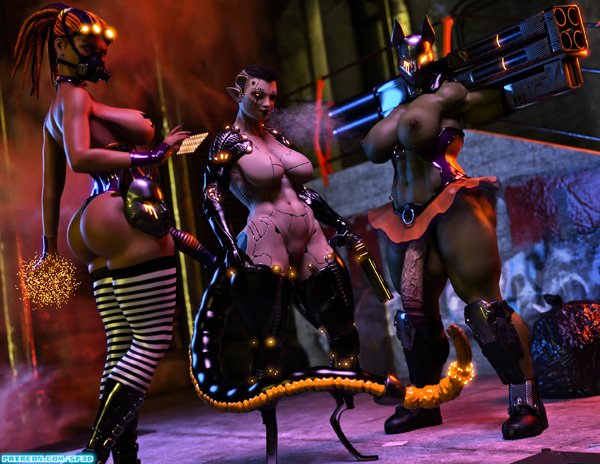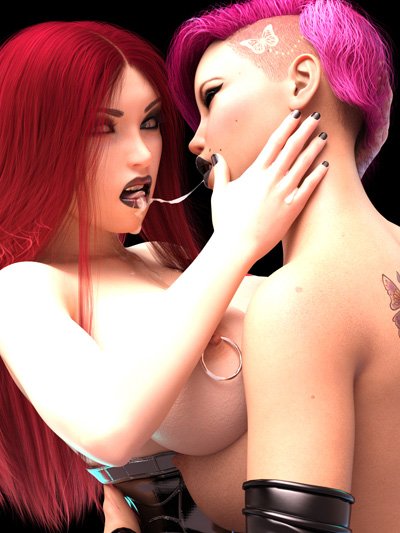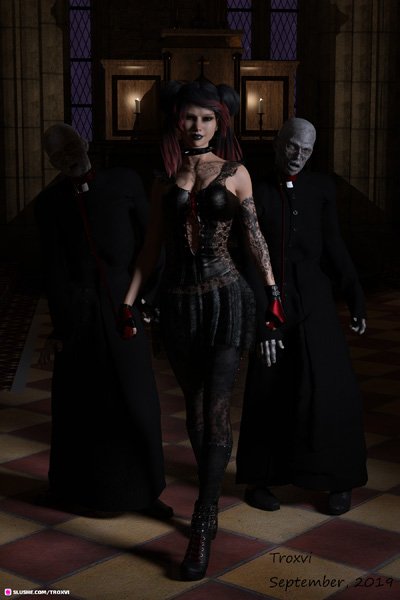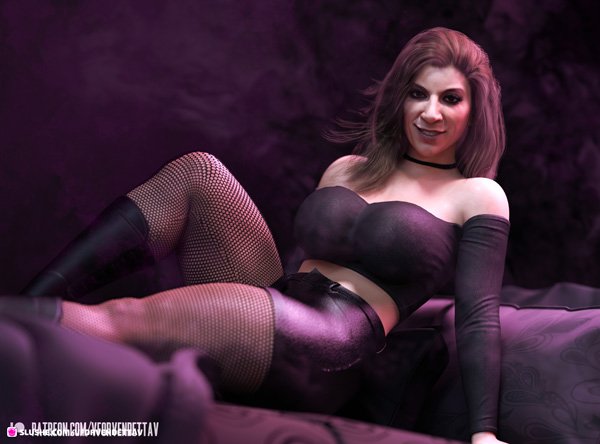 MEDIA HIGHLIGHT BY ARTIST: Cjflo
Today's media highlight is from Cjflo! This 3DX artist has some of the bustiest girls around, with huge cocks and big bubble bums to match. Although the black-lipped beauty featured in today's image doesn't give it away, Cjflo has an impressive command of his characters. His artwork frequently shows off futanari girls in poses and with big expressions. See what we mean by checking out his ever growing library on his Slushe profile today!